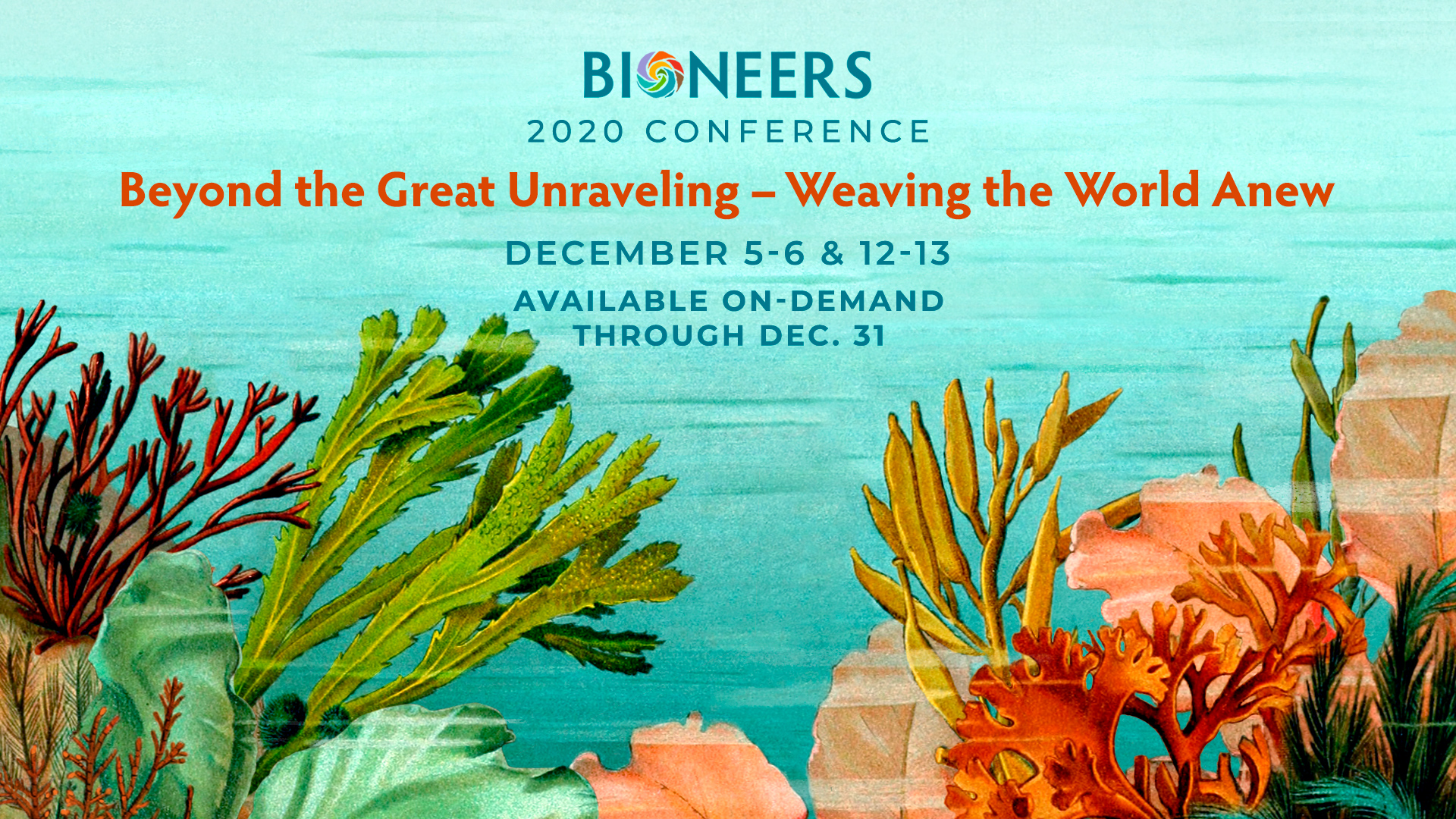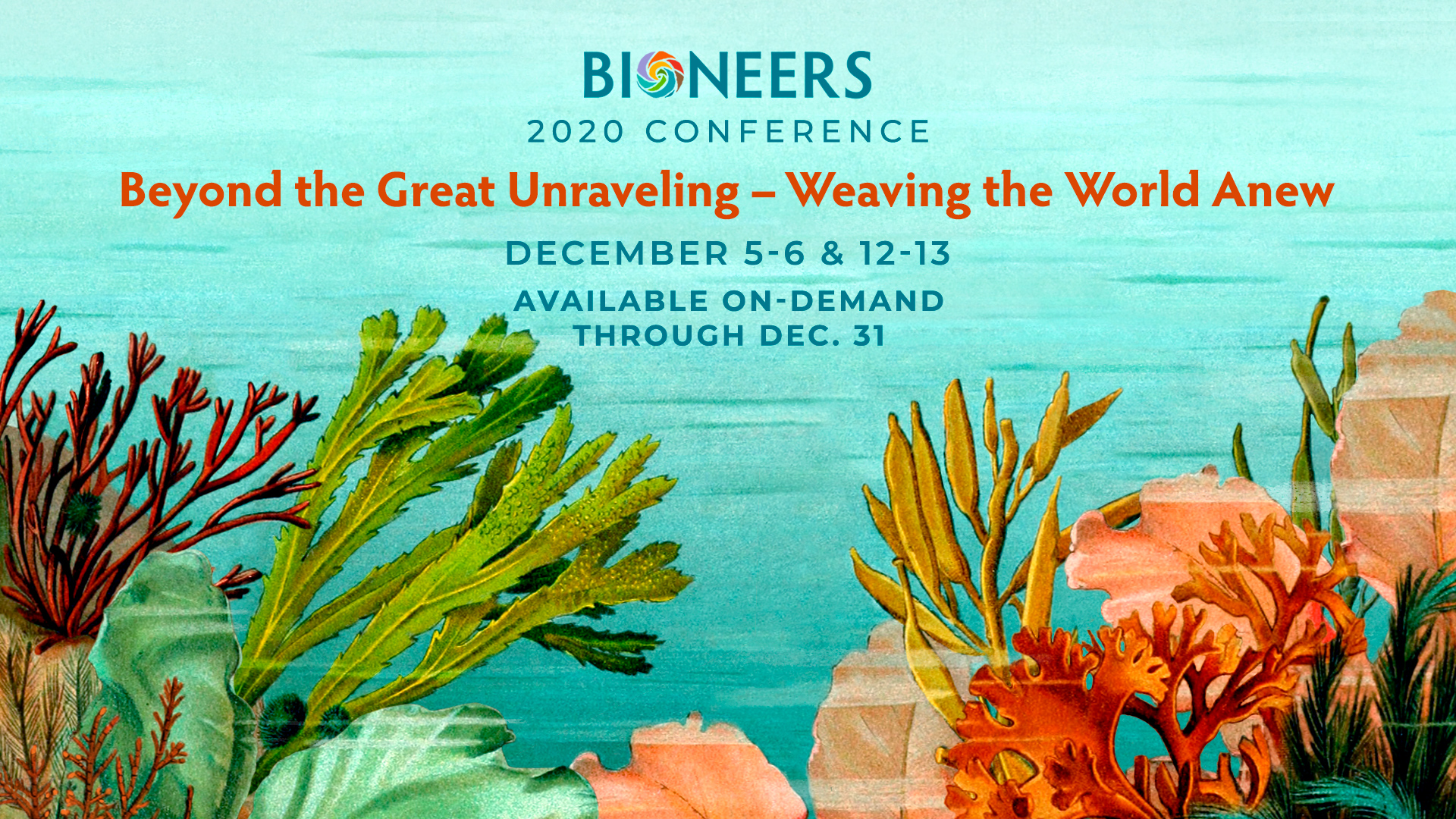 December 5th-6th and 12th-13th
Virtual Conference
We're excited to announce the release of all 2020 keynote addresses! Visit the full collection here. Stay tuned for more as we unpack and share the collective wisdom from the 2020 Bioneers Conference. Panels, performances and more will be released on Bioneers.org ongoing.
The 2020 Bioneers theme was "Beyond the Great Unraveling: Weaving the World Anew." As we enter into a permanent emergency, it's much easier to see what's dying than what's being born. But since the beginning, Bioneers has been about what's being born. As always, we'll be showcasing many of the most visionary and practical solutions afoot today, and many of our greatest visionary innovators, including the greatest people you've never heard of.
Now more than ever, we're profoundly grateful to be able to gather together in community and shine a light on pathways forward and to celebrate each other.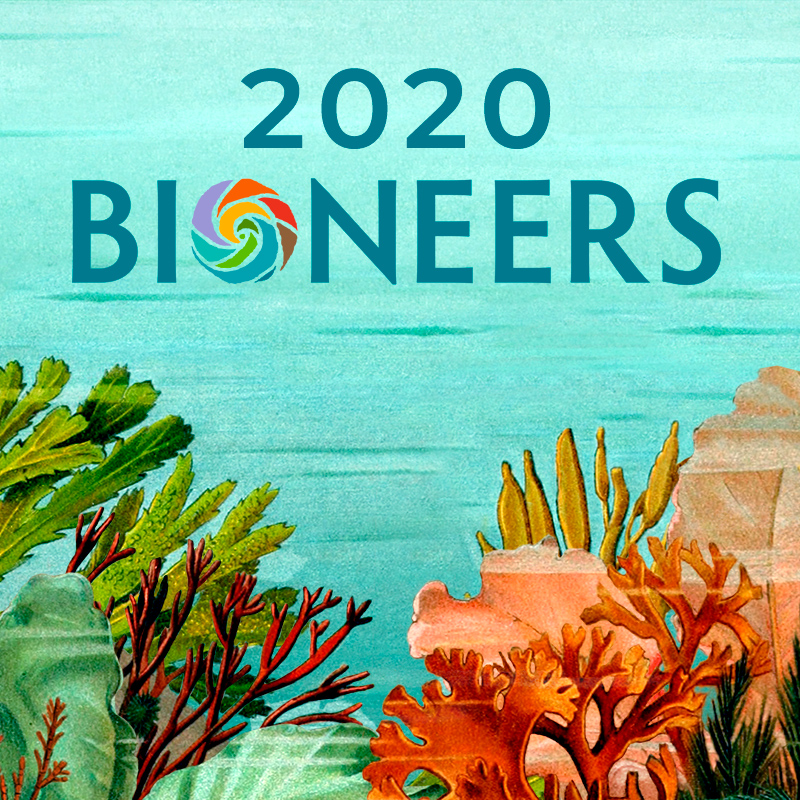 Let Bioneers be your hub for information and action regarding the world's most pressing social and environmental challenges: Subscribe to the weekly Bioneers Pulse email newsletter.