---
Interactive ​​Biomimicry for Social Innovation: Nature's Lessons on Collaboration and Partnership
Life is made up of an elegant web of interdependent relationships and ecosystems. While we may have been taught that "competition" is the way of the wild, in fact most relationships in the natural world are dedicated to cooperation and mutual benefit. How does nature create and sustain these enduring partnerships? What is life's secret code for collaboration? This session will reveal deep patterns from the natural world that can teach us about co-evolving for mutual benefit and offer us opportunities to apply nature's "Four Key Criteria for Enduring Partnerships" to our own collaborative ventures. Come ready to workshop nature's insights in order to improve partnerships in your own life or work, and to cultivate an attitude of mutuality that can help us achieve a healthy, just, regenerative world. With Toby Herzlich, Biomimicry for Social Innovation.
November 12th | 2:30 pm to 4:00 pm
Panelists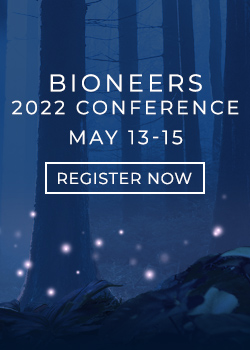 Let Bioneers be your hub for information and action regarding the world's most pressing social and environmental challenges: Subscribe to the weekly Bioneers Pulse email newsletter.