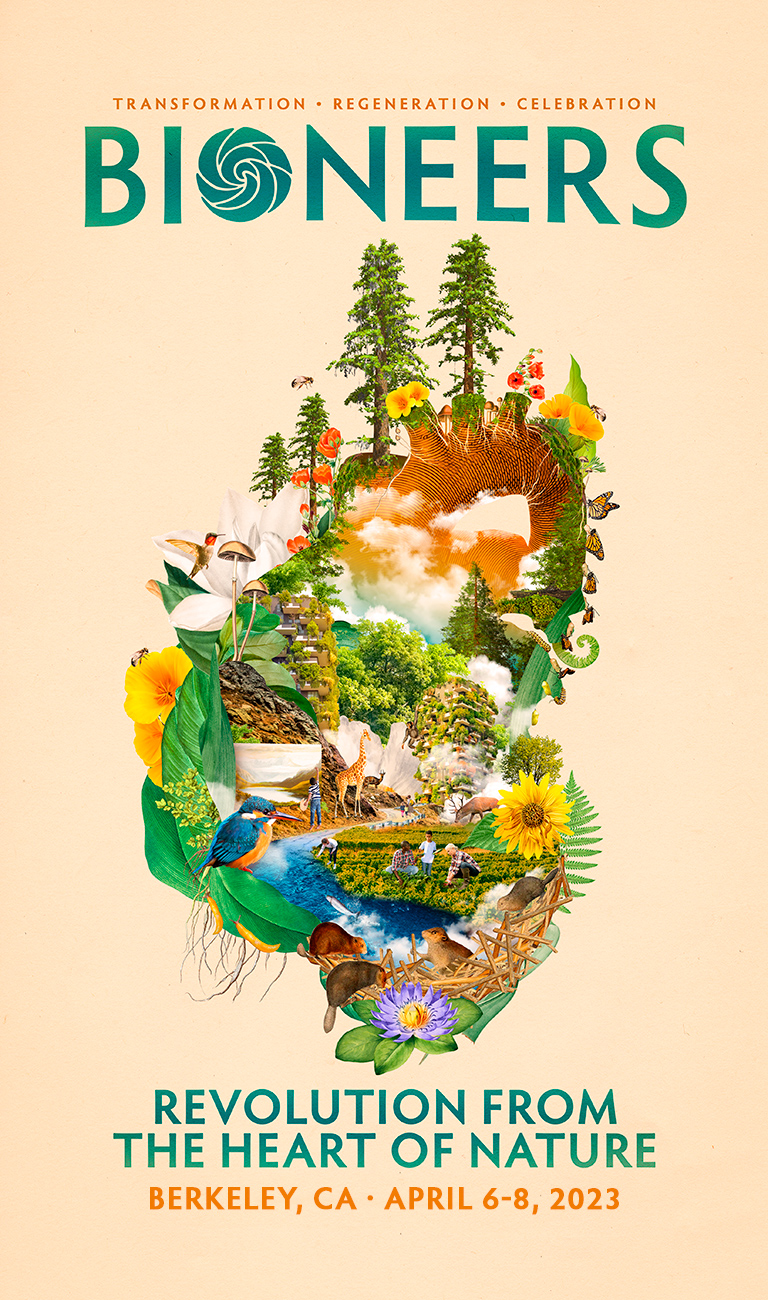 As Bioneers rolls into our 34th annual gathering, the big wheels of massive change are turning.
Climate disruption bears down daily, and there's a widely felt morning-after awakening that it's going to crash the economy and bring civilization to its knees. Although the regime shift to renewables is now an accelerating inevitability, it's going to take relentless political action. To beat the clock, we also need to override the doom loop of delay and propaganda the desperate fossil fuel industry will keep pushing.
Meanwhile, the unprecedented movements of the past decade for liberation, justice and multicultural democracy are swelling to challenge the right-wing populist and neo-fascist forces underwritten by cynical plutocratic elites. "Make feudalism great again" is proving to be a marketing challenge. Something's gotta give.
At the core is a crisis of democracy: a radical disconnect between the world people want and the world corporations and their client governments have hijacked. The climate crisis and the inequality crisis are the same crisis. Our separation from nature and our separation from each other are the same dis-integration. The choice is clear: nihilism or regeneration. Shattering or wholeness.
For over three decades, the Bioneers Conference has served as a trellis on which this visionary movement of movements has grown and grown together around authentic "solve-the-whole problem" solutions.
Especially in these darkest of times, we come together to regenerate and celebrate. We invite you to join forces with the Bioneers community of leadership in this time when we're all called upon to be leaders.
Speakers at Bioneers 2023
Keynote Speakers - Thursday, April 6th
Jade Begay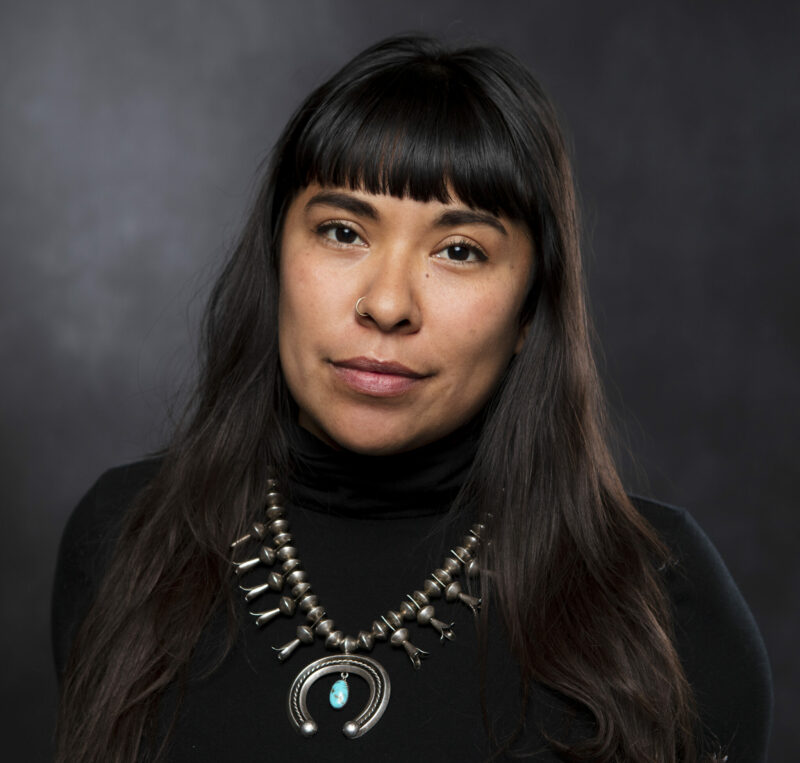 Director of Policy and Advocacy | NDN Collective
Jade Begay, MA, a citizen of Tesuque Pueblo and also of Diné and Southern Ute ancestry, Director of Policy and Advocacy at NDN Collective, works at the intersections of storytelling, narrative strategy, climate and environmental justice, and Indigenous rights policy at the domestic and international levels. She previously served as the Creative Director and Climate Justice Campaign Director at NDN Collective but now directs its programs and projects that elevate policy and advocacy issues important to the self-determination of Indigenous Peoples and tribal nations. In 2021, Jade was appointed by President Biden to serve on the inaugural White House Environmental Justice Advisory Council and is a recipient of a Ripe for Creative Disruption Environmental Justice Movement Fellowship.
Laura Flanders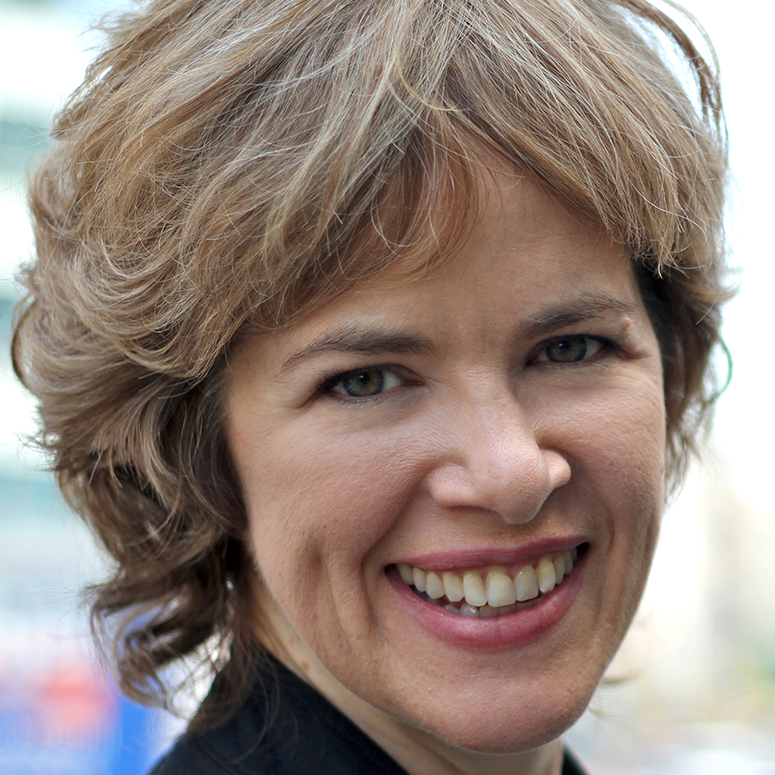 Host and Executive Producer | The Laura Flanders Show
Laura Flanders, one of the pre-eminent progressive journalists and media figures in the country, is the host and Executive Producer of the nationally syndicated The Laura Flanders Show, which airs on nearly 300 PBS stations nationwide (and online, on radio, and as a podcast). She is an Izzy-Award winning independent journalist, a bestselling author (including of: Blue Grit: Making Impossible, Improbable, Inspirational Political Change in America and Bushwomen) and a recipient of the Pat Mitchell Lifetime Achievement Award from the Women's Media Center.
Shane Gero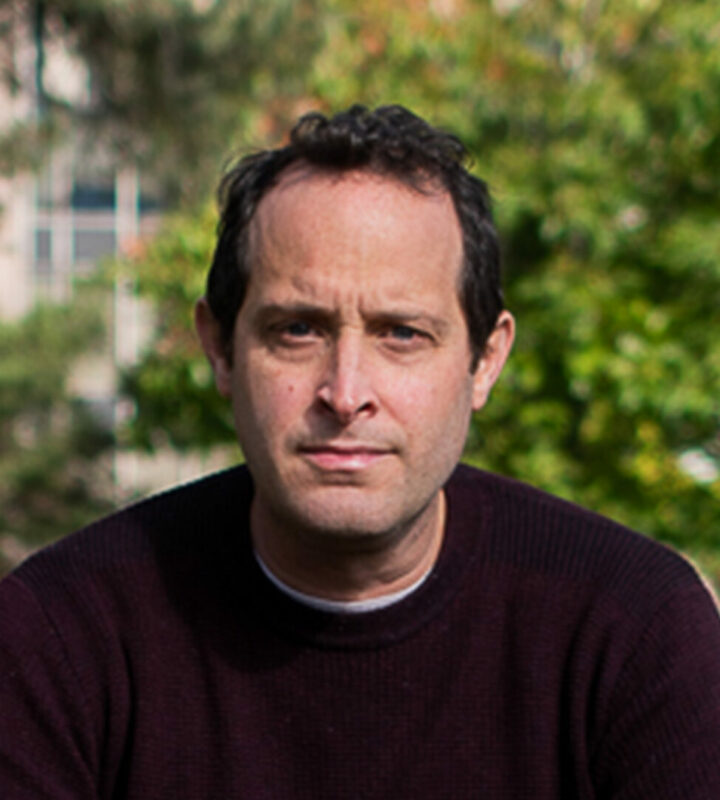 National Geographic Explorer and Founder | The Dominica Sperm Whale Project
Shane Gero, Ph.D., is a Canadian whale biologist, Scientist-in-Residence at Ottawa's Carleton University, and a National Geographic Explorer. He is the founder of The Dominica Sperm Whale Project, a long-term research program detailing the lives of these enigmatic ocean nomads in the Eastern Caribbean. His research is motivated by a desire to understand animal societies, how and why they form, and sadly, what happens when they fall apart. Shane is also the Biology Lead for Project CETI who are applying machine learning and gentle robotics to decipher sperm whale communication. His science appears in numerous magazines, books, and television; and most recently was the basis for the Emmy Award winning series, Secrets of the Whales.
Amara Ifeji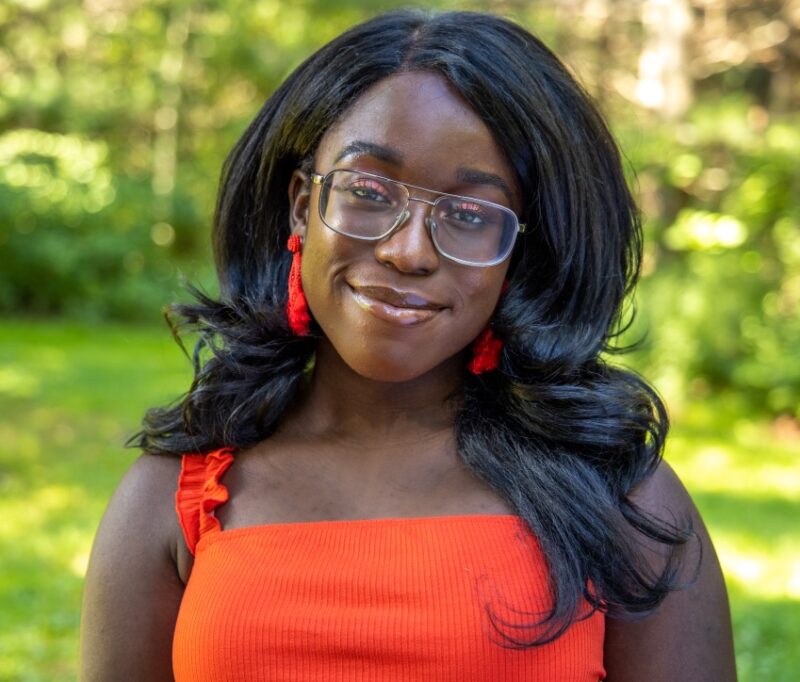 Director of Policy | Maine Environmental Education Association
Amara Ifeji, 21, an award-winning (2021 National Geographic Young Explorer and 2022 Brower Youth Award) climate justice activist, Director of Policy at the Maine Environmental Education Association, has had great success in mobilizing youth-led, grassroots movements to advance climate education legislation and ensure equitable access to outdoor learning for ALL youth in Maine.
Saru Jayaraman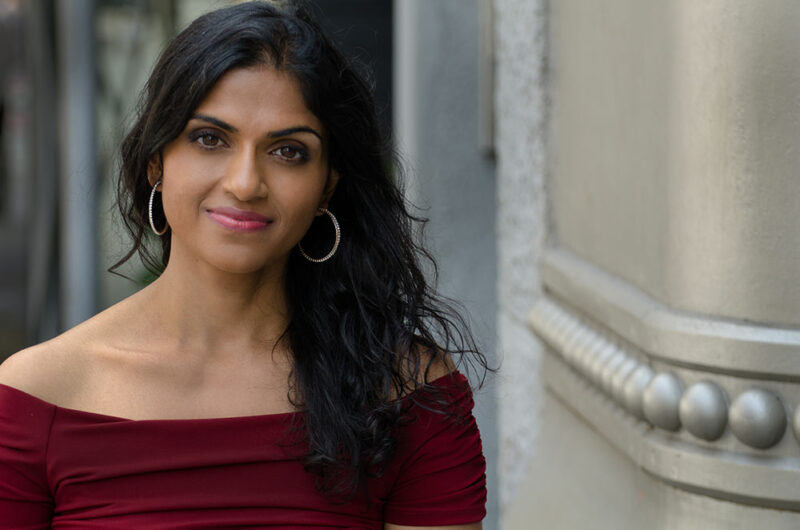 President | One Fair Wage
Saru Jayaraman, President of One Fair Wage and Director of the Food Labor Research Center at UC Berkeley, co-founded (after 9/11) the Restaurant Opportunities Center (ROC), which grew into a national movement of restaurant workers, employers and consumers. She then launched One Fair Wage as a national campaign to end all sub-minimum wages in the United States. Saru has won many prestigious awards for her advocacy, is frequently interviewed on major media and is the author of four books including: One Fair Wage: Ending All Subminimum Pay in America and Bite Back: People Taking on Corporate Food and Winning.
Keynote Speakers - Friday, April 7th
Ilana Cohen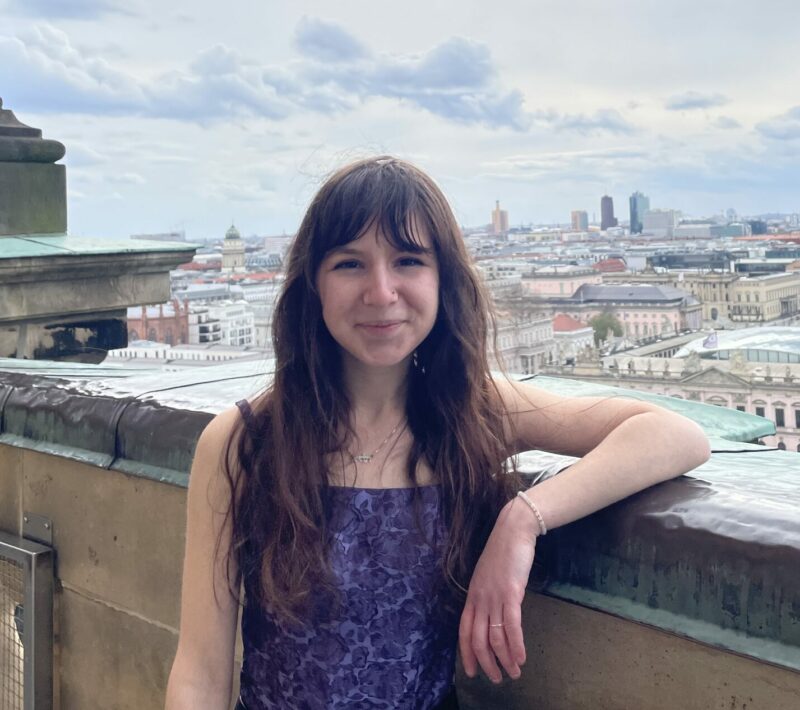 Lead Organizer | Fossil Fuel Divest Harvard
Ilana Cohen is a lead organizer of the Fossil Fuel Divest Harvard campaign and the international Fossil Free Research movement, which combats the fossil fuel industry's dangerous influence on academia. She is also a 2022 Brower Youth Award winner and a climate journalist with bylines in outlets including The Nation, The New Republic, Teen Vogue, and Inside Climate News. Ilana is currently a senior and Edmond J. Safra Center for Ethics Undergraduate Fellow at Harvard University, where she studies the ethics of climate change.
Congresswoman Pramila Jayapal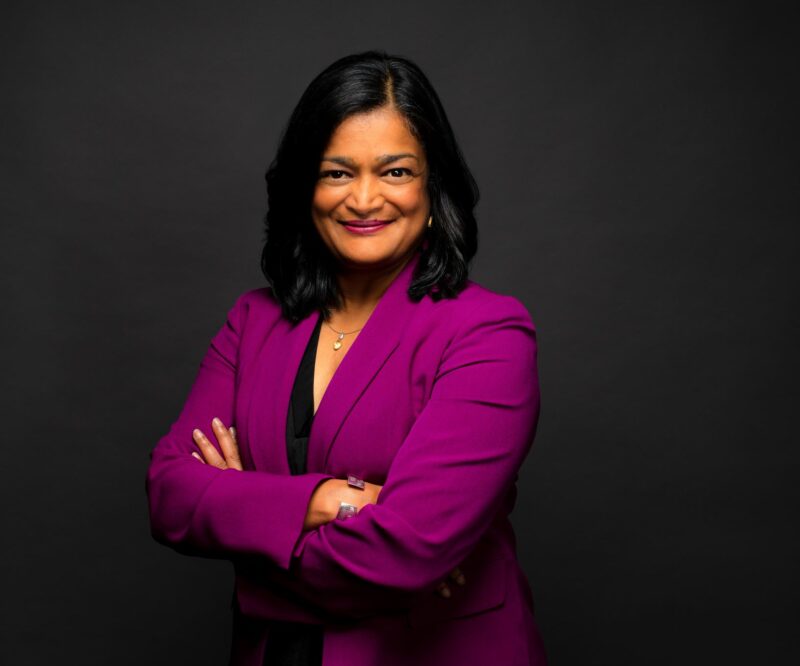 Chair | Congressional Progressive Caucus
Congresswoman Pramila Jayapal, now serving her third term in Congress representing Washington's 7th District, the first South Asian American woman elected to the House, is the Chair of the Congressional Progressive Caucus and serves on many key committees. A highly influential leader on progressive policies on: immigration, LGBTQ rights, labor issues, economic inequality, climate, clean energy, etc., Congresswoman Jayapal, prior to her election to political office, spent decades working internationally and domestically in global public health and development and as an advocate for women's, immigrant, civil, and human rights. She is the author of two books, including, most recently: Use the Power You Have: A Brown Woman's Guide to Politics and Political Change.
Kim Stanley Robinson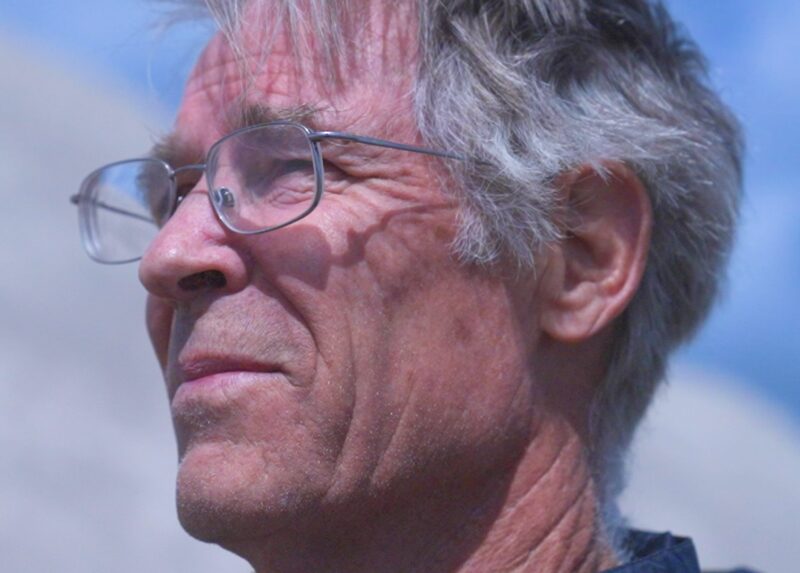 Science Fiction Author
Kim Stanley Robinson, an American science fiction writer, is the author of about twenty books, including the internationally bestselling Mars trilogy, and more recently Red Moon, New York 2140, and The Ministry for the Future.  He was part of the U.S. National Science Foundation's Antarctic Artists and Writers' Program in 1995 and 2016, and a featured speaker at COP-26 in Glasgow as a guest of the UK government and the UN. His work has been translated into 26 languages and won many awards including the Hugo, Nebula, and World Fantasy awards. In 2016 asteroid 72432 was named "Kimrobinson."
Leah Stokes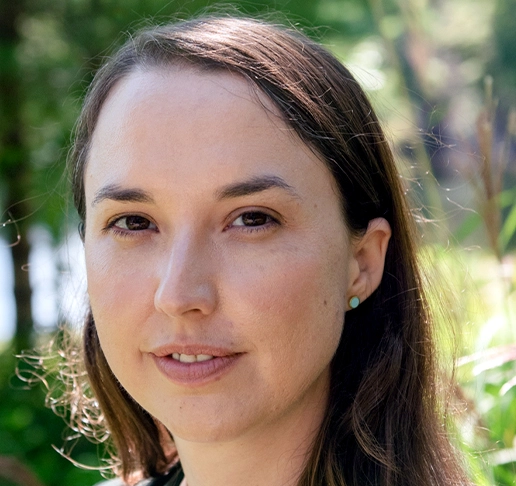 Anton Vonk Associate Professor of Environmental Politics | University of California, Santa Barbara
Leah Stokes, Ph.D., one of the nation's most influential leading experts and "engaged scholars" in climate and energy policy, is the author of the award-winning book Short Circuiting Policy, which examines the role of utilities in undermining regulation and promoting climate denial. Trained at MIT, Columbia, and the University of Toronto, Stokes' widely read and cited work has been published in top scholarly journals, as well as the New York Times, Washington Post, and other popular media outlets. She is the Anton Vonk Associate Professor of Environmental Politics at the University of California, Santa Barbara, a senior policy consultant at Rewiring America, and co-host of the popular climate podcast "A Matter of Degrees."
Bryant Terry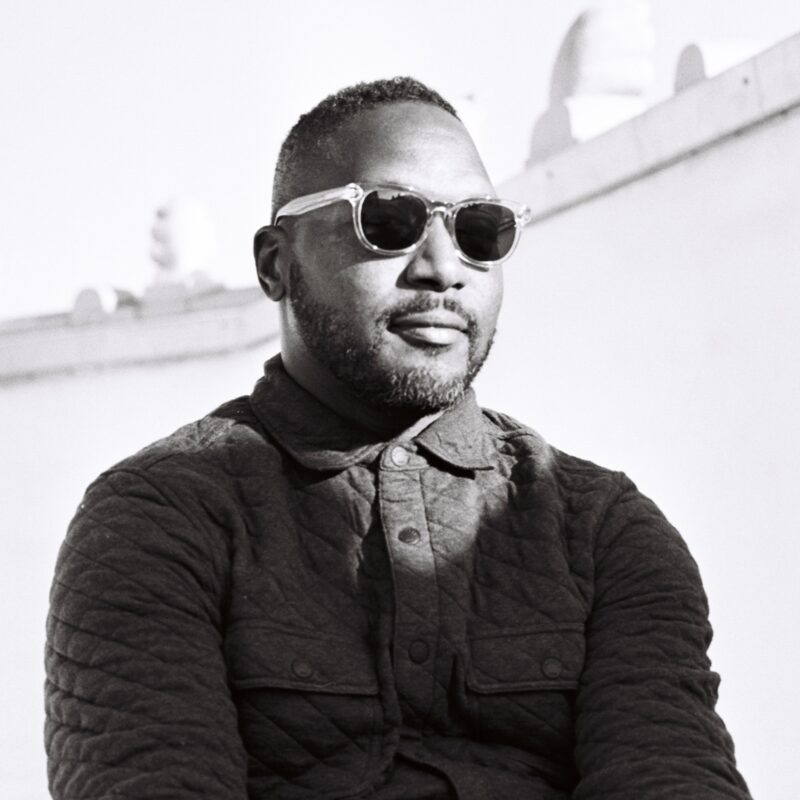 Chef, Educator & Author
Bryant Terry, an award-winning chef, educator and author renowned for his activism to create a healthy, just, and sustainable food system, is: Editor-in-Chief of 4 Color Books (an imprint of Penguin Random House and Ten-Speed Press); Co-Principal and Innovation Director of the Zenmi creative studio; and Chef-in-Residence at the Museum of the African Diaspora (MoAD) in San Francisco. His most recent (2021) and 6th book, Black Food, was among the most widely critically acclaimed food-related books of recent years. His other books include: Vegetable Kingdom, Afro-Vegan, and Vegan Soul Kitchen. For the 2022-2023 academic year Bryant is also an Artist Fellow at UC Berkeley as a member of the second cohort of Abolition Democracy Fellows, working between the Black Studies and Art Practice Departments.
John Warner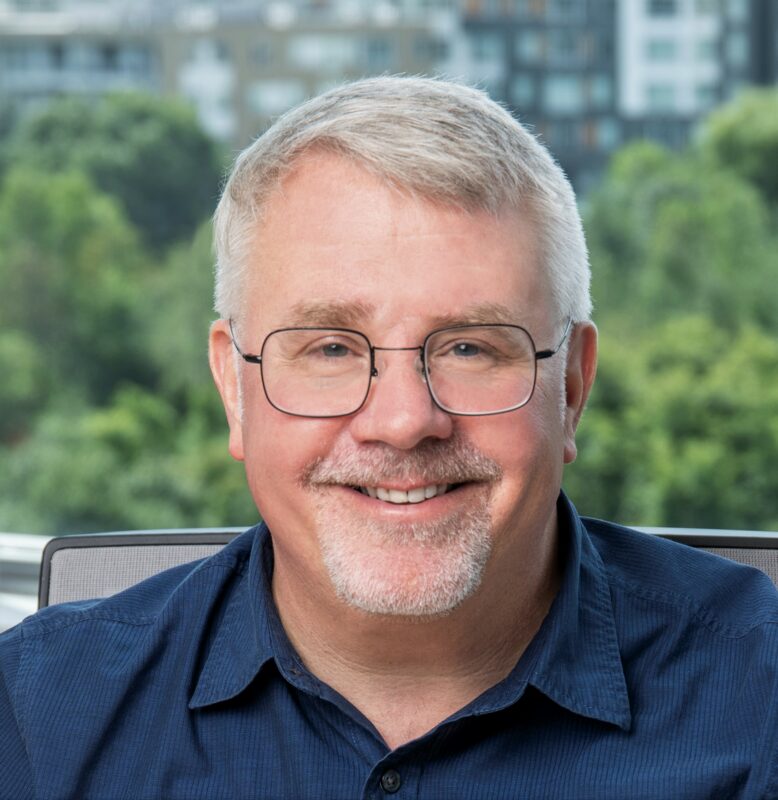 Co-Founder | Green Chemistry
John Warner, Ph.D. is a co-founder of the field of green chemistry. With 300+ patents and 100+ publications, he has designed and created technologies inspired by nature with the principles of green chemistry. After working at the Polaroid Corporation, John served as a tenured full professor at UMASS Boston and Lowell (in Chemistry and Plastics Engineering). In 2007 he co-founded (with Jim Babcock) the Warner Babcock Institute for Green Chemistry and (with Amy Cannon) Beyond Benign, a non-profit dedicated to sustainability and green chemistry education. John has won many prestigious awards for his research, inventions and policy advocacy and has served as a sustainability advisor for several major firms.
Keynote Speakers - Saturday, April 8th
john a. powell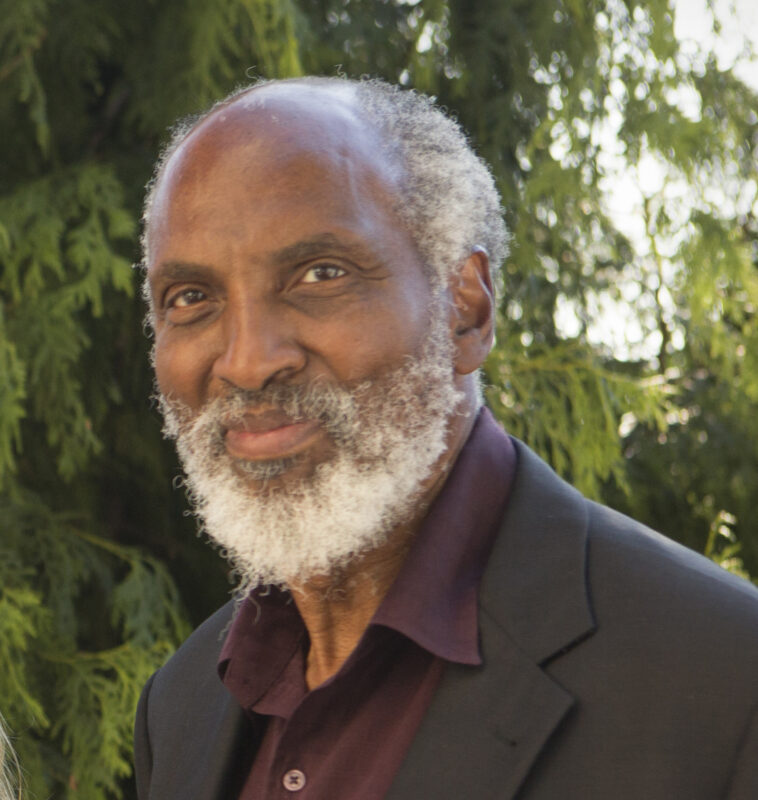 Director | Othering and Belonging Institute
john a. powell, Director of the Othering and Belonging Institute and Professor of Law, African American, and Ethnic Studies at UC Berkeley, was previously Executive Director at the Kirwan Institute for the Study of Race and Ethnicity at Ohio State, and prior to that, the founder and Director of the Institute for Race and Poverty at the University of Minnesota. He also formerly served as the National Legal Director of the ACLU, co-founded the Poverty & Race Research Action Council, and serves on the boards of several national and international organizations. Well-known for his work developing the frameworks of "targeted universalism" and "othering and belonging," john has taught at numerous law schools including Harvard and Columbia University. His latest book is Racing to Justice: Transforming our Concepts of Self and Other to Build an Inclusive Society.
Danny Kennedy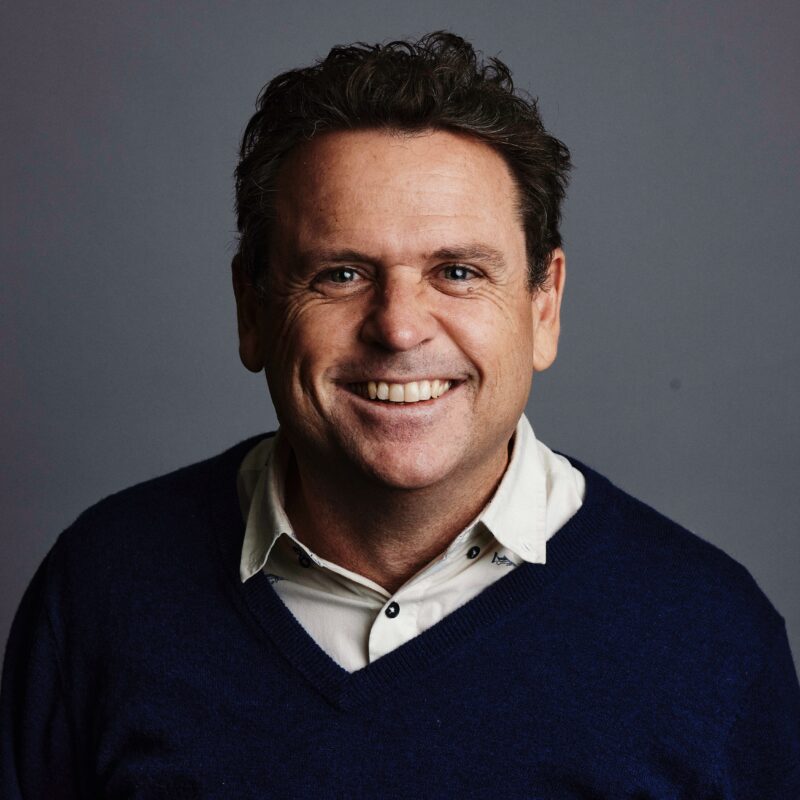 CEO | New Energy Nexus
Danny Kennedy, with a long background in eco activism, has become one of the nation's leading figures in clean-technology entrepreneurship and the capitalization of the transition to a "green" economy. Co-founder of the solar energy company, Sungevity, and the clean energy incubator Powerhouse, Kennedy supports the clean technology and energy fields in myriad ways. In addition to leading roles with Third Derivative (a joint venture with the Rocky Mountain Institute) and the California Clean Energy Fund, Kennedy is currently CEO of New Energy Nexus, a global nonprofit providing funds, accelerators, and networks to drive clean energy innovation and adoption.
Joanna Macy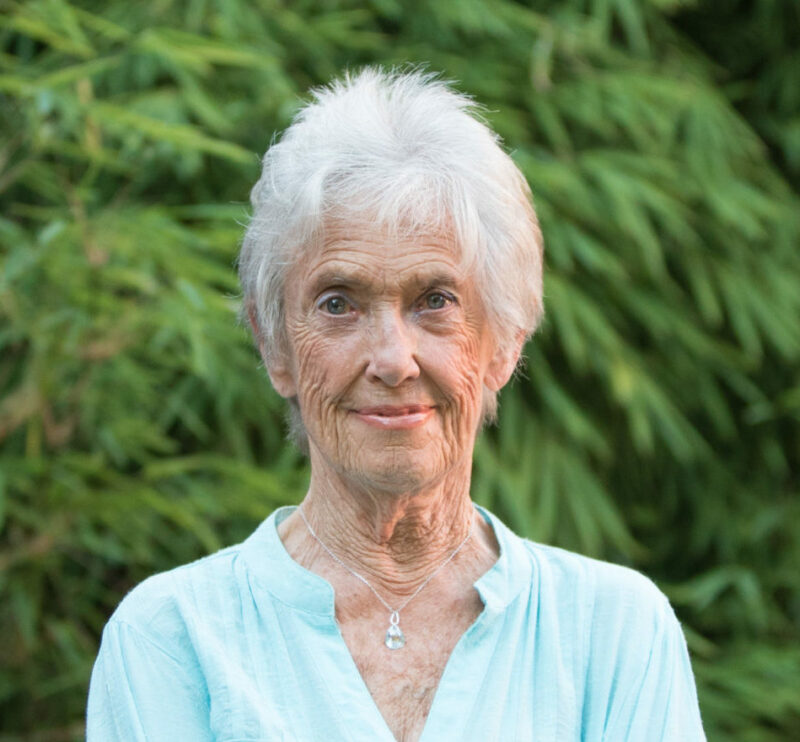 Teacher and Author
Joanna Macy PhD, teacher and author, is a scholar of Buddhism, systems thinking and deep ecology. As the root teacher of the Work That Reconnects, Macy has created a ground-breaking framework for personal and social change that brings a new way of seeing the world as our larger body. Her many books include Active Hope: How to Face the Mess We're in with Unexpected Resilience and Creative Power;  World as Lover, World as Self; Widening Circles, A Memoir; and Coming Back to Life: The Updated Guide to the Work That Reconnects. Macy is retired and lives in Berkeley, California.
Yuria Celidwen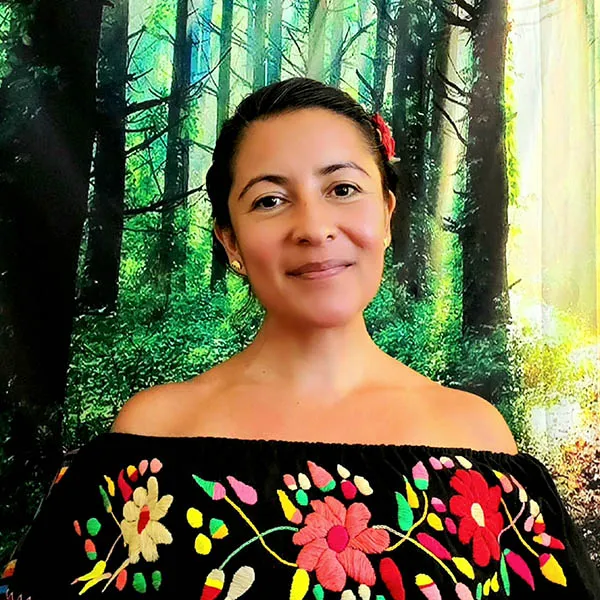 Senior Fellow | Other & Belonging Institute at UC Berkeley
Yuria Celidwen, Ph.D., of Indigenous Nahua and Maya descent, born into a family of mystics, healers and poets from Chiapas, Mexico, conducts research at U.C. Berkeley's Department of Psychology at the the intersection of Indigenous studies, cultural psychology, and contemplative science; is a Senior Fellow at the Other & Belonging Institute; co-chairs the Indigenous Religious Traditions Unit of the American Academy of Religion, and is part of the steering committee of its Contemplative Studies Unit. She also works with the United Nations on the advancement of Indigenous peoples' rights and the rights of the Earth and is a teacher of Indigenous epistemologies, spirituality and contemplative practices.
Rebecca Solnit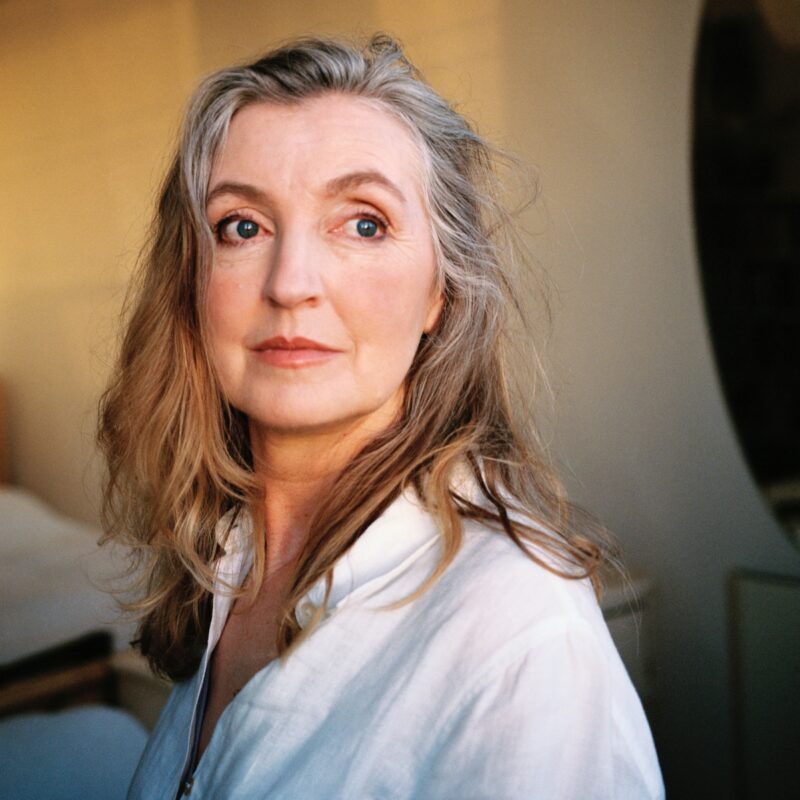 Author & Journalist
Rebecca Solnit, one of our nation's most influential writers, thinkers, historians and activists, is the author of 20+ books, including: Orwell's Roses; Recollections of My Nonexistence; Hope in the Dark; Men Explain Things to Me; A Paradise Built in Hell: The Extraordinary Communities that Arise in Disaster; and A Field Guide to Getting Lost. She is also co-editor of Not Too Late: Changing the Climate Story from Despair to Possibility (coming April 2023) and writes regularly for the Guardian, serves on the board of the climate group Oil Change International, and just launched the climate project Not Too Late.
Panel and Interactive Speakers
Keep Your Finger on the Pulse
Our bi-weekly newsletter provides insights into the people, projects, and organizations creating lasting change in the world.