---
A Neo-shamanic Transformative Journey Through Arctic Sounds
A performance by OLOX (Zarina Kopyrina and Andreas Jones)
The duet OLOX, which combines Zarina Kopyrina's ancient, traditional Siberian shamanic music with modern sounds, has performed around the world, from Burning Man to the Kremlin to Iceland to the Arctic. Zarina is passionately engaged with activism and advocacy for the rights and lands of far northern Indigenous peoples.
October 20th | 10:45 am to 11:00 am
Keynote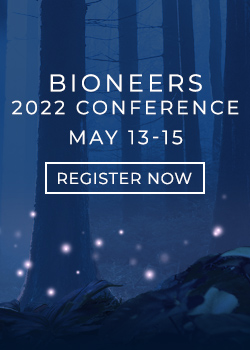 Let Bioneers be your hub for information and action regarding the world's most pressing social and environmental challenges: Subscribe to the weekly Bioneers Pulse email newsletter.