---
Alexandria Gordon – The Power of Young People
Young people have been key players in nearly every successful social change movement, and at the moment they are at the forefront of the struggle to force authentic global action on climate and injustice—they are currently humanity's conscience, and it's crucial that we listen to them and that we nurture as many of these new leaders as possible. Student PIRGs (Public Interest Research Groups) are working to train the next generation of activists, and Alex Gordon, one of these young activists, a winner of this year's prestigious Brower Youth Award for her organizing prowess on the "Break Free from Plastic Pledge," voter registration drives and other student power initiatives, shares her experiences as a young person working to create a world that can work for everyone.
November 12th | 11:33 am to 11:38 am
Keynote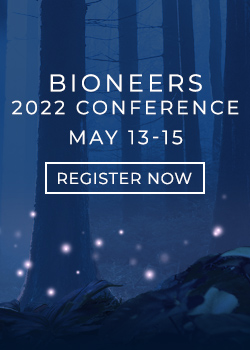 Let Bioneers be your hub for information and action regarding the world's most pressing social and environmental challenges: Subscribe to the weekly Bioneers Pulse email newsletter.