---
Alexia Leclercq – Climate Justice Must Be Social Justice for All
For the Climate Justice Movement to arrive at results that are truly "just," it must be radically inclusive, which means that its struggles must of course intersect with those of social, racial and gender justice movements, but it also means that other historically disenfranchised groups can't be excluded, so, for example, the Disability Justice Movement must have a seat at the table. One of this year's Brower Youth Award winners, Alexia Leclercq, an environmental justice organizer based in Austin TX and NYC, shares her passion about these rarely discussed aspects of intersectionality.
November 13th | 11:33 am to 11:38 am
Keynote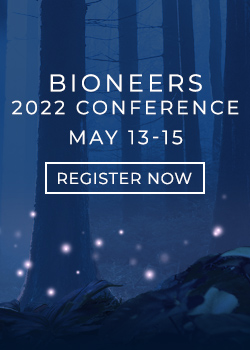 Let Bioneers be your hub for information and action regarding the world's most pressing social and environmental challenges: Subscribe to the weekly Bioneers Pulse email newsletter.