---
Bakari Kitwana – Racial Justice and Democracy
Through the lens of the new book, Democracy Unchained: How We Rebuild Government For the People, co-editor Bakari Kitwana will reflect on the question: What is the future for Black Americans in U.S. Democracy? In the last six months, we've witnessed: the coronavirus pandemic that has taken hundreds of thousands of lives and disproportionately affected Black Americans; ongoing police killings of Blacks around the country deemed "justifiable"; record unemployment filings also disproportionately affecting Blacks; open calls for violence against protesters; and dog whistles to white supremacists by a sitting president. On the flip side, one of the variables that distinguished the protests in over 2,000 US cities following the police killing George Floyd was that many of the protests demanding racial justice were multiracial and included significant numbers of white Americans. Likewise, the overwhelming unsolicited donations and support for racial justice organizations across the U.S., during and following the protests, also point towards a new day. Reflecting on these and other examples, as well as visionary aspects of the book, Bakari will discuss sites of traction, hope and new possibilities. This presentation will lean into the questions: How do we make democracy more inclusive? How do we build liberated Black communities? And what do they look like?
December 5th | 11:28 am to 11:43 am
View the 2020 Confrerence Media Hub
Keynote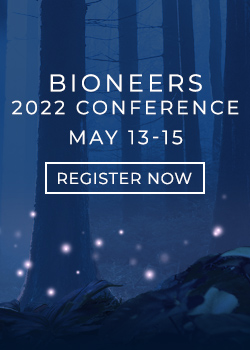 Let Bioneers be your hub for information and action regarding the world's most pressing social and environmental challenges: Subscribe to the weekly Bioneers Pulse email newsletter.