---
Basins of Beaver Relations
Co-sponsored with the Occidental Arts and Ecology Center
A vital part of aquatic ecosystems across the continent, the North American beaver came close to extinction in California by the early 1900s, but thanks to the good work of wide range of advocates, this ecosystem engineer is being encouraged to make a comeback. Urban and rural communities are learning to partner with beavers to revive watershed health, recover endangered species and increase resiliency to drought, wildfire and floods. In this session, two visionary watershed and beaver restoration specialists from the Occidental Arts and Ecology Center's WATER Institute, Kate Lundquist and Brock Dolman, will share enlightening and entertaining stories about this "keystone" species' remarkable biology, its benefits to other watershed residents and how it is transitioning from most reviled rodent to climate change hero.
May 14th | 4:30 pm to 6:00 pm
Panelists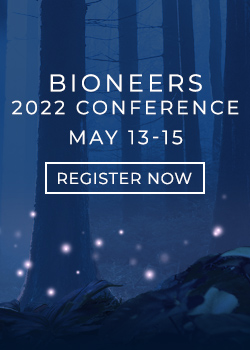 Keep Your Finger on the Pulse
Our bi-weekly newsletter provides insights into the people, projects, and organizations creating lasting change in the world.