---
Valarie Kaur Keynote Address: Breathe! Push! The Labor of Revolutionary Love
Introduction by Nina Simons, Bioneers co-founder and Chief Relationship Strategist
"Is this the darkness of the tomb – or the darkness of the womb?" asks Valarie Kaur. Although we've mounted a powerful resistance to tyranny, injustice and violence during the Trump era, with 2020 in sight, we need more than resistance. We need to birth a new America. The extraordinarily passionate and effective civil rights attorney, faith leader and activist Valarie Kaur shares why she's convinced that what our times demand is Revolutionary Love. It's an orientation to life and our movements that harnesses all of the body's emotions—grief, rage, and joy—and calls us to our highest bravery. We need to reclaim love as a form of sweet labor—fierce, demanding, and life-giving —and draw from the wisdom of the midwife: when in labor, breathe and push!
October 19th | 10:15 am to 11:10 am
Introduced by
Keynote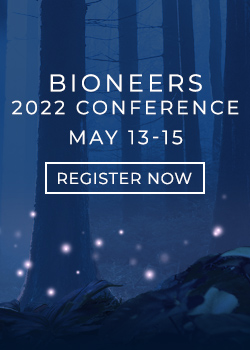 Let Bioneers be your hub for information and action regarding the world's most pressing social and environmental challenges: Subscribe to the weekly Bioneers Pulse email newsletter.