---
Calling All Willing Agents of Citizen Trickster
A Special Friday the 13th Event with Caroline Casey and Amikaeyla Gaston
Tonight the inimitable "visionary activist astrologer" and "astro-mythological meta-narrator" Caroline Casey, host of the beloved 26-year running Visionary Activist radio show on Pacifica, teams up with her longtime collaborative ally, the brilliant vocalist/musician Amikaeyla Gaston, founder of the International Cultural Arts & Healing Sciences Institute, to coax us into declaring the war on life over and fully inhabiting our animistic science wizard/pragmatic mystic selves in order to dramatically expand our repertoire of skills and responses and align ourselves with Nature's evolutionary trickster genius to outwit the fossil fools and usher in an age of abundant life and light. Venus will magnetize, Mars will animate, we'll offer our songs to the Orishas of water and wisdom, and we will spiral together into the memosphere.
May 13th | 9:00 pm to 10:30 pm
Panelists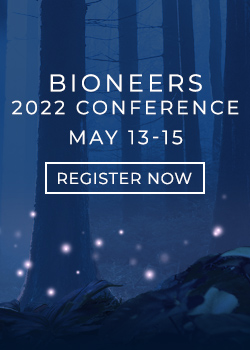 Keep Your Finger on the Pulse
Our bi-weekly newsletter provides insights into the people, projects, and organizations creating lasting change in the world.