---
Changing the Game: How Women Can Save the World
Co-sponsored by Our Secure Future, a program of One Earth Future FoundationWomen are the key to achieving sustainable peace and prosperity globally. To empower them to generate positive transformative change, we need to re-examine dominant assumptions, processes and power structures. Women continue to be marginalized at a time when new inclusive, collaborative, compassionate and humane alternatives are sorely needed. The Women, Peace and Security Agenda, a global gender equality movement driven by women on the frontlines of violence around the world, could change the game. How can we join the effort to create a more peaceful, equitable world order? With: Sahana Dharmapuri, Director of Our Secure Future; Jolynn Shoemaker, JD, a leading expert on gender equity, women's leadership, peace and security.
October 20th | 4:30 pm to 6:00 pm
Panelists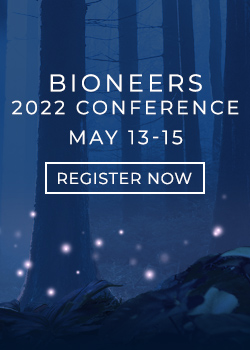 Let Bioneers be your hub for information and action regarding the world's most pressing social and environmental challenges: Subscribe to the weekly Bioneers Pulse email newsletter.