---
Climate Justice Through Power-Building
Presented in collaboration with the Othering & Belonging Institute
The rise of regenerative social movements and civil society hold the greatest power for successfully navigating the "Great Unraveling" engulfing our world, but building on a long history of social struggles, the immense racial justice protests of 2020 demonstrated that "creating the world anew" is impossible without also building power where communities feel the most pain. People power, governing power, and narrative power have to go hand-in-hand to have any chance of overcoming the inevitable, intense backlash from entrenched reactionary forces. Join some visionary activists who will share their strategies to forge alliances at the intersections of issues and communities to bring more people into the beautiful work of transforming our world, creating new ways of governing and achieving climate justice. With: Adam Mahoney, climate and environment reporter at Capital B; Claudia Jimenez, longtime community organizer,Richmond, CA City Council Member; Tamisha Walker, Executive Director, Safe Return Project (a campaign to secure the freedom of formerly incarcerated individuals); Christine Cordero, Co-Director of the Asian Pacific Environmental Network (APEN).Moderated by: Emnet Almedom, researcher at the Othering and Belonging Institute.
April 8th | 3:00 pm to 4:15 pm
Panelists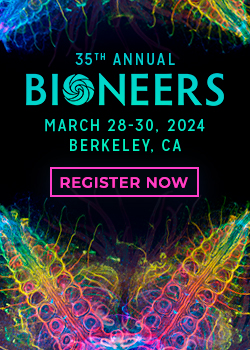 Keep Your Finger on the Pulse
Our bi-weekly newsletter provides insights into the people, projects, and organizations creating lasting change in the world.