---
Combating Eco-Anxiety as Peoples Indigenous to Mother Earth: When Our Land Is Under Threat, So Are We
As the world continues to grapple with the reality of the changing climate and the ever-more evident destructive consequences of capitalism and colonization, it is normal to feel an increase in anxiety about what our future may hold. This is even more true for Native people. Indigenous peoples are responsible for protecting and maintaining some 80% of the world's remaining biodiversity as part of their deep cultural and spiritual connections to many of the lands, waters, species and biomes of the planet. Colonization didn't just bring the displacement of First Peoples; it led to intense degradation of the critical ecosystems they were intrinsically connected to. As the climate emergency exacerbates this threat, Indigenous communities find themselves experiencing a more visceral and different form of eco-anxiety. Join Eriel Tchekwie Deranger as she invites us to explore holding this reality, yet also to discover how Indigenous ways of knowing can be a salve to these powerful tensions, as they can point the way to climate solutions and help us move from anxiety to inspiration. What might it look and feel like to live in a world where Indigenous peoples were thriving? How can we work through this collective emergency and crisis together with healing in mind?
May 13th | 4:30 pm to 6:00 pm
Panelists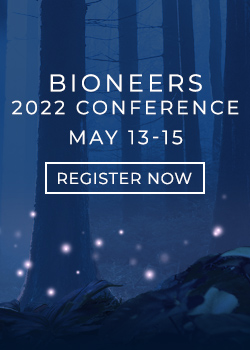 Keep Your Finger on the Pulse
Our bi-weekly newsletter provides insights into the people, projects, and organizations creating lasting change in the world.