---
Interactive Community Conversation: Global Warming Woman: Transforming Anger, Fire and Power
Bioneers brings together a very diverse, discerning, engaged and reflective community, and the curated conversations around crucial topics we've been hosting recently ("Community Conversations") have proven highly popular and stimulating. Each session begins with a very brief presentation by a noted thought leader as a "conversation starter" to frame the topic, followed by structured group discussion. At the end, a talented spoken word artist "harvests" the essence of what was said in a poetic synthesis and performs it for the group.
Global Warming Woman is a totem for our changing world—a fierce, protective warrior, deeply connected to Earth Mother, seeking balance on the Hoop of Life. Right now, she's on fire, kindling the injustices of the past, demanding respect and blazing a passionate path for the future. Join us to look at the collective and generational history of suppression and misuse of power, and how it impacts our bodies, our health, our relations, and our Earth.
Together, we'll explore strategies and practices for cooling the fire within, for conflict resolution, for addressing addictions, for safe anger release, and for reconciliation. With conversation-starter Ruby Gibson, Th.D. (Lakota, Ojibway, Mestiza), co-founder and Executive Director of Freedom Lodge and author of My Body, My Earth: The Practice of Somatic Archaeology. Facilitated by: Amy Lenzo, weDialogue and the World Café Community Foundation; David Shaw, Santa Cruz Permaculture and UCSC Right Livelihood College. Harvester: Jahan Khalighi, spoken word poet, youth educator and community arts organizer.
November 13th | 2:30 pm to 4:30 pm
Panelists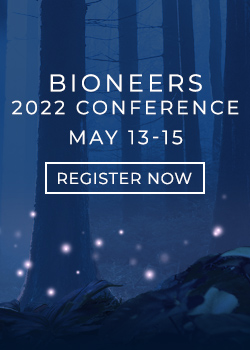 Let Bioneers be your hub for information and action regarding the world's most pressing social and environmental challenges: Subscribe to the weekly Bioneers Pulse email newsletter.