---
Community of Mentors with Alixa García
Bioneers is inherently a community of mentors; people eager to learn, share, explore and create together. The "Community of Mentors" space at Bioneers offers youth the opportunity to be in small group mentoring sessions with Bioneers presenters. The presenters will share their life experience in an interactive dialogue with youth who are seeking guidance on their path to activism. With Alixa García, an award-winning poet, climate organizer and filmmaker, as well as a visual artist, musician, science-fiction writer and essayist. Facilitated by Lauren Dalberth Hage and Dave Hage of Weaving Earth.
May 14th | 2:45 pm to 4:15 pm
Panelists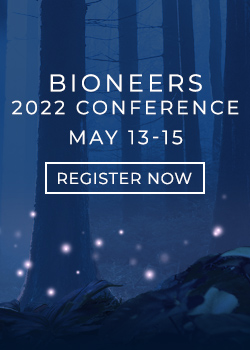 Keep Your Finger on the Pulse
Our bi-weekly newsletter provides insights into the people, projects, and organizations creating lasting change in the world.