---
"Meta" Council/Talking Circle: Prayer & Action – Healing Ourselves, Our Relations, with this Earth: One, All-Identies-Welcome Circle with guides from the identity-based sessions
For this session, we'll hear from the co-guides who have hosted the identity-based circles during the conference—listening, witnessing and holding space for and with the Bioneers community. Guides will share their reflections, insights and discoveries gleaned from the circles over the prior three days. This is an all-identities-welcome session and will be open to any and all who register. Time permitting, participants will be asked to offer their witness comments and bring their voices to the center. For all, this will be a time to listen for the collective wisdom of the Bioneers community and bear witness to our stories unfolding in this time. We hope to see you there.
December 13th | 2:00 pm to 3:30 pm
View the 2020 Confrerence Media Hub
Panelists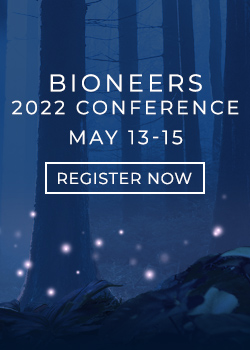 Let Bioneers be your hub for information and action regarding the world's most pressing social and environmental challenges: Subscribe to the weekly Bioneers Pulse email newsletter.