---
David Montgomery and Anne Biklé – You Are What Your Food Ate
Building on their highly influential "Dirt Trilogy" (Dirt: The Erosion of Civilizations; The Hidden Half of Nature; and Growing A Revolution: Bringing Our Soil Back to Life), geologist David Montgomery and biologist Anne Biklé will preview their forthcoming book, You Are What Your Food Ate. They'll share the growing body of scientific evidence underlying how soil health dramatically affects the health of crops and animals, and ultimately human bodies. The intimate connections between the life of the soil and the nutritional quality of food points to the profound importance of farming practices that can imbue the human diet with the nutrients and compounds that underpin health, or rob us of them. They will discuss how a growing vanguard of farmers pioneering regenerative practices is proving that farming practices that are good for the land are good for us too.
November 11th | 11:42 am to 11:59 am
Keynote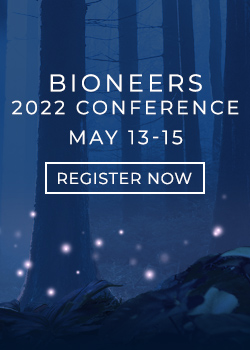 Let Bioneers be your hub for information and action regarding the world's most pressing social and environmental challenges: Subscribe to the weekly Bioneers Pulse email newsletter.