---
Demond Drummer Keynote Address: A Green New Deal
Introduction by Michelle Romero, National Director, Green For All
New Consensus is a leading-edge non-profit policy "think tank" working behind the scenes supplying research and detailed policy proposals for the Green New Deal to its leading political advocates, such as Congresswoman Alexandra Ocasion Cortez. Demond Drummer, New Consensus' co-founder and Executive Director, well known in Chicago as a highly effective activist whose notable projects include CoderSpace, a computer science learning lab where students develop leadership skills, and a community-driven effort to reclaim city-owned vacant lots, is one of the true intellectual architects of the Green New Deal. He will draw from the history of FDR's WWII mobilization, the moonshot of the 1960s and the Civil Rights Movement to explain the critical importance of the Green New Deal as the next chapter of the American story.

October 20th | 10:45 am to 11:15 am
Introduced by
Keynote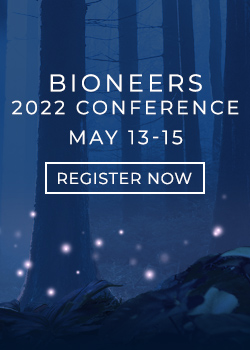 Let Bioneers be your hub for information and action regarding the world's most pressing social and environmental challenges: Subscribe to the weekly Bioneers Pulse email newsletter.