---
Documentaries & Social Change
The renaissance of documentary films is having real impact and influence on social change. How can documentaries best achieve this purpose? How can filmmakers be best equipped to operate in today's vastly expanded digital space, including navigating difficult issues of "fair" and "transformative" use? Hosted by: Jeremy Kagan, award-winning filmmaker and founder of Change Making Media Lab at the School of Cinematic Arts at USC. With: master filmmaker Louie Psihoyos, (Racing Extinction, The Cove); Jennifer Taylor, multiple award-winning documentarian (Paulina, Home Front, New Muslim Cool); Shaun Spalding, leading intellectual property attorney at New Media Rights; Stephen Most, award-winning writer, filmmaker, playwright and author of Stories Make the World, Reflections on Storytelling and the Art of the Documentary.
October 18th | 4:30 pm to 6:00 pm
Panelists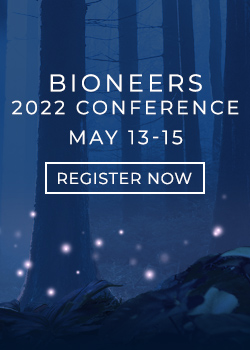 Let Bioneers be your hub for information and action regarding the world's most pressing social and environmental challenges: Subscribe to the weekly Bioneers Pulse email newsletter.