---
Interactive Embracing Endarkenment: The Power of Receptivity in Nature and Consciousness
As we continue to face global uncertainty and move into the darker months of the year, divine darkness itself offers an invitation to our collective. While the receptive yin, the elementally dark aspect of nature, is not celebrated as much as the active, forceful yang principle, receptivity invites life into unity. From a place of receptivity, we can listen deeply to life and to each other. We can bring the complex and even contradictory aspects of our human experience into a unified field, welcoming diverse opinions, perspectives and needs beyond polarization and binary perception. Receptivity is the path of shared power rather than power over. Consider Mother Earth herself, the very archetype of receptivity: an all-powerful magnetic force with a north and south pole, holding together the atmosphere, the oceans, and all expressions of life under the unified field of Gaia consciousness. Join Deborah Eden Tull as she draws from the wisdom of Engaged Buddhism, Relational Intelligence and the natural world to offer us a profound experiential teaching on the power of receptivity.
November 12th | 2:30 pm to 4:00 pm
Panelists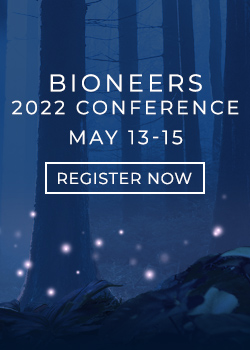 Let Bioneers be your hub for information and action regarding the world's most pressing social and environmental challenges: Subscribe to the weekly Bioneers Pulse email newsletter.