---
Embracing Subtle Nature to Activate Inner Codes of Personal Purpose: An Experiential Workshop with Clare Dubois
This session will be a deep dive into a letting-go of the familiar shape of who and what we think we are. When we make space for something greater to fill and inform us, we make way for inner paradigm shifts to occur and a far fuller version of ourselves to emerge. This will be an intimate, soulful journey of release and becoming rooted in connection with the natural world. Through a combination of movement, meditation, journaling, reflection and sharing, we will move through the veils and allow what is uniquely "us" to shine through. Come prepared to journey: What we are ready for is ready for us.
December 6th | 2:00 pm to 3:30 pm
View the 2020 Confrerence Media Hub
Panelists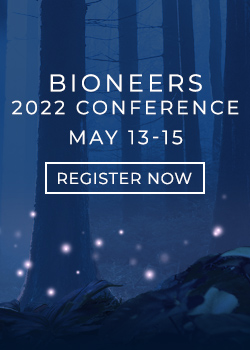 Let Bioneers be your hub for information and action regarding the world's most pressing social and environmental challenges: Subscribe to the weekly Bioneers Pulse email newsletter.