---
#EndAmazonCrude—A Call to Action with Amazonian Indigenous Forest Protectors
California is the world's largest consumer of oil from the Amazon rainforest. This extraction contributes to climate change, causes deforestation, pollutes the oceans, displaces Indigenous peoples stewarding the Amazon Forest's last remaining biodiversity, and harms people at every end of the supply chain, including the marginalized communities living in the shadow of toxic refineries right here. We are honored to be able to offer our main stage to two leading Indigenous Amazonian forest-protectors, sisters Nina and Helena Gualinga, who work closely with our friends at Amazon Watch as they appeal to Californians (and all of us) to #EndAmazonCrude and demand corporate responsibility for people and planet.
May 13th | 11:09 am to 11:24 am
Keynote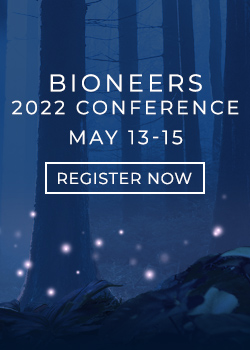 Keep Your Finger on the Pulse
Our bi-weekly newsletter provides insights into the people, projects, and organizations creating lasting change in the world.