---
Panel Our Power: Exemplary Young Activists—the 2021 Brower Youth Awards Winners
Co-Sponsored by the New Leaders Initiative/Brower Youth Awards
The Brower Youth Awards, named after the late, legendary environmental giant, David Brower, are one of the most prestigious prizes for youth activists, and we at Bioneers are delighted to be able to highlight the work of this year's cohort of winners, an exceptional array of young mobilizers, organizers and paradigm-shifting leaders, who will discuss their activist trajectories, the challenges they face, and their aspirations for the future. Hosted/moderated by: Mackenzie Feldman, founder/Executive Director, Herbicide Free Campus. With: Sonja Michaluk, 18-year old NJ-based young scientist and citizen science activist, founder of the Conservation Communities Initiative, which encourages people to monitor and protect their local aquatic habitats; Peter Pham, 22, San Jose, CA-based environmental and transit justice activist with Turnout4Transit; David Baldwin, 18, Fort Lauderdale-based invasive plant researcher and activist with Everglades Restoration Ambassadors; Artemisio Romero y Carver, an 18-year old, Santa-Fe, NM-based artist, poet and organizer, co-founder of Youth United for Climate Crisis Action (YUCCA) (who was also Santa Fe's 2020 Youth Poet Laureate!).
November 13th | 12:45 pm to 2:00 pm
Panelists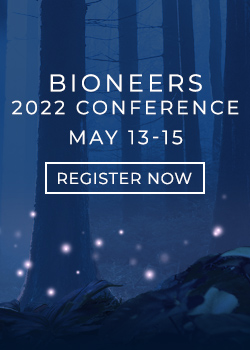 Let Bioneers be your hub for information and action regarding the world's most pressing social and environmental challenges: Subscribe to the weekly Bioneers Pulse email newsletter.