---
Fighting to Preserve our Planet's Biodiversity: Women Scientists on the Frontlines
We are facing ever more dire threats to the diversity of life in the biosphere. We are in the midst of the 6th great extinction of life forms in Earth's history (the only one caused by human beings). Young people in such movements as Extinction Rebellion are rising up to demand action, and some of the most courageous engaged scientists of our era, many of them women, are working on the frontlines to analyze and explain what is happening on the ground and what needs to be done to reverse our species' catastrophic trajectory. With: Anne Laudisoit, PH.D, eco-epidemiologist and wildlife biologist, with extensive experience in Africa, Senior Scientist with the EcoHealth Alliance; Madhavi Colton, Program Director of the Coral Reef Alliance; Carly Vynne, Ph.D, Strategic Partner at RESOLVE, advisor to the Global Deal for Nature.
October 20th | 2:45 pm to 4:15 pm
Panelists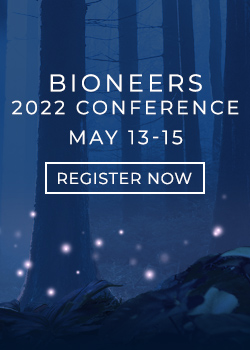 Let Bioneers be your hub for information and action regarding the world's most pressing social and environmental challenges: Subscribe to the weekly Bioneers Pulse email newsletter.