---
Panel: Frontline Leadership to Transform the World
In this moment of unraveling, a new generation of Black, Indigenous, Latinx and other people of color leaders are generating creative strategic innovations and interventions to combat extractive economic systems and usher in a Just Transition to a new civilization. Join key figures from some of the most dynamic frontline organizations at the forefront of this movement-Climate Justice Alliance, Movement Generation, and New Economy Coalition-as they share stories and practices. They will discuss how they are working to: cultivate local, loving, living, linked communities; democratize the economy (#WealthBack); restore sovereignty (#LandBack); localize control of wealth (#Reinvest); and restore social and ecological well-being ( #JustTransition). Hosted by Natalia Linares, New Economy Coalition. With: Michelle Mascarenhas-Swan, Movement Generation; Doria Robinson, Cooperation Richmond & Urban Tilth; Najari Smith, Cooperation Richmond & Rich City Rides.
December 6th | 12:30 pm to 1:45 pm
View the 2020 Confrerence Media Hub
Panelists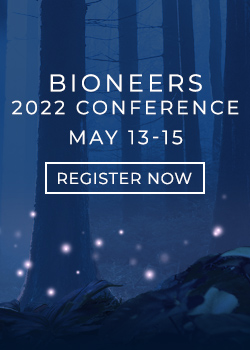 Let Bioneers be your hub for information and action regarding the world's most pressing social and environmental challenges: Subscribe to the weekly Bioneers Pulse email newsletter.