---
Grassroots Women and Climate Justice: What's Working and Why
The dominant culture that brought us colonialism, patriarchy, white supremacy and capitalism has led us to the brink of global ecological, economic and social collapse. In this session we will hear from women leaders who are lifting up frontline women around the world. They will share what they see as emergent directions in movement-building, healing and transformative change. They will describe inspiring examples of grassroots women's Climate Justice initiatives offering equitable and vibrant solutions. They'll show how it's essential to amplify and invest in BIPOC and grassroots women climate leaders globally. With: Osprey Orielle Lake, founder and Executive Director of the Women's Earth and Climate Action Network International; Leila Salazar Lopez, Executive Director of Amazon Watch; Zainab Salbi, founder of Women for Women International, author of Freedom is an Inside Job; Amira Diamond, co-founder and Co-Director of Women's Earth Alliance (WEA).
April 7th | 3:00 pm to 4:15 pm
Panelists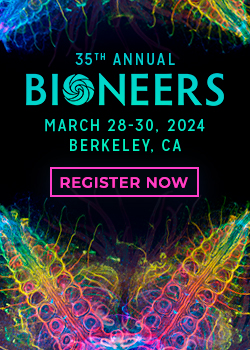 Keep Your Finger on the Pulse
Our bi-weekly newsletter provides insights into the people, projects, and organizations creating lasting change in the world.