---
Interactive Healing from Trauma with Somatics and Community Practices
Unlike many traditional psychological approaches, somatic practices focus on embodied sensations as much as on the mind. They have proven especially effective in helping address many types of traumas, from purely personal ones to those rooted in collective histories of oppression. In this session, two gifted practitioners, Donaji Lona, a somatics teacher and community social justice activist/organizer who works especially with immigrant communities in the San Francisco Bay Area; and Nazbah Tom (Diné), a Toronto-based somatic practitioner and writer who works with a combination of techniques, including drama therapy, conversation, gestural practices, breath, and bodywork, will share their insights into how we can start working through our traumas with some of the powerful embodied transformation processes that Somatics offers us.
November 12th | 2:30 pm to 4:00 pm
Panelists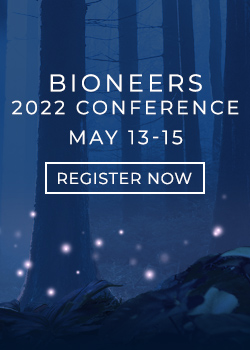 Let Bioneers be your hub for information and action regarding the world's most pressing social and environmental challenges: Subscribe to the weekly Bioneers Pulse email newsletter.