---
Heather McTeer Toney Keynote Address: Moving Past Stereotypes: Climate Action IS the Social Justice Issue of Our Time
Introduction by Lisa Hoyos, Director of Climate Parents at the Sierra Club
For years, "environmentalists" have been typecast as white, tree-hugging vegetarians who care more for whales than southside Chicago or rural Mississippi. But the fact is that not only are poor and vulnerable populations, especially communities of color, environmentally aware, they are the most at risk from the impacts of climate change. Heather McTeer Toney will address how we must embrace climate action as the social justice issue of our time, and tear down old stereotypes so that we can build sustainable and resilient alliances to fight effectively together and affirm our common humanity. Heather is currently National Field Director of Mom's Clean Air Force. Previously she served as the first African American, first female, and youngest-ever mayor of Greenville, Mississippi, and as a prominent leader in the Obama-era EPA.
October 19th | 9:20 am to 9:45 am
Introduced by
Keynote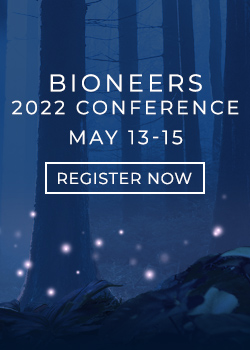 Let Bioneers be your hub for information and action regarding the world's most pressing social and environmental challenges: Subscribe to the weekly Bioneers Pulse email newsletter.