---
How an Indigenous-Led "Just Transition" Can Prevent All of Us from Being 'Hoodwinked in the Hothouse'
A "Just Transition" to a post-fossil fuel economy will require solutions led by Indigenous Peoples hand-in-hand with communities that have been historically cut off from a sacred relationship to the planet. To be "just," this transition will have to equally address environmental and social issues. Instead of expanding such ill-conceived initiatives as "carbon-trading markets," a Native-led transition must reject the commodification of nature. In this panel, Kandi and Loren White will share Indigenous approaches to the Just Transition movement. They will discuss how this movement will demand all of us assume a greater responsibility to place, honor the power of leadership rooted in tribal sovereignty and forward Indigenous values to ensure that future generations inherit a planet capable of sustaining regenerative ecosystems. With: Kandi White and Loren White of the Indigenous Environmental Network; and Jayce Chiblow and Jacob Crane with Indigenous Climate Action. Moderated by Cara Romero.
May 14th | 2:45 pm to 4:15 pm
Panelists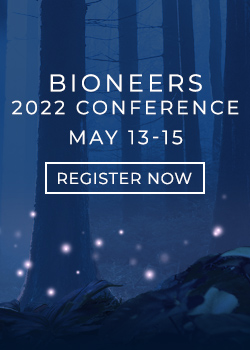 Keep Your Finger on the Pulse
Our bi-weekly newsletter provides insights into the people, projects, and organizations creating lasting change in the world.