---
Panel: Human-Plant Relationships in the Anthropocene
Although humanity is rapidly degrading the biosphere, condemning countless plant and animal species to extinction, simultaneously there has been a great deal of remarkable new research into plants' perceptual and cognitive abilities as well as an enormous renewal of interest in certain plants (e.g. ayahuasca, psilocybin mushrooms, cannabis) as potential physical and psycho-spiritual healing agents. This panel of botanical luminaries will share their perspectives on: the growing global fascination with certain plant species and what their embrace tells us about the current zeitgeist; what we can do to help support the land protection and human rights struggles of Indigenous peoples who are the custodians of the world's greatest plant knowledge in biodiversity hot spots globally; and related topics. With host Mark Plotkin, renowned ethnobotanist and award winning eco-activist, co-founder of the Amazon Conservation Team and best-selling author of such texts as: Tales of a Shaman's Apprentice and Medicine Quest: In Search of Nature's Healing Secrets; Karyemaitre Aliffe, MD, physician-scientist, leading expert on the healing properties of cannabis, who has taught at Harvard and Stanford and has 35+ years' experience in natural products research, including explorations in many remote regions globally; Kathleen Harrison, co-founder, President and Projects Director of the nonprofit, Botanical Dimensions, a revered ethnobotanist renowned for her unique explorations of often hidden aspects of plant-human relationships. Moderated by J.P. Harpignies, Bioneers Senior Producer.
December 13th | 12:30 pm to 1:45 pm
View the 2020 Confrerence Media Hub
Panelists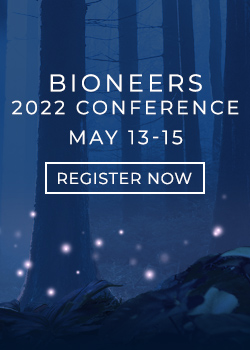 Let Bioneers be your hub for information and action regarding the world's most pressing social and environmental challenges: Subscribe to the weekly Bioneers Pulse email newsletter.