---
Panel: If Women Led the World: Midwifing the World Anew
What if women actually did lead the world for the next several years? Likely every metric would improve significantly. Countries with women leaders from Germany to New Zealand, Finland and Taiwan have handled the coronavirus pandemic far better than those led by men. It should not come as a surprise: Rigorous data reveal that social and ecological systems become healthier, more equitable, more democratic and more resilient as a society increases its gender equity and educational opportunities for girls and women, boosts the status and decision-making power of women, and nurtures their leadership. In this dynamic, eye-opening conversation, we'll hear from an array of skillful grassroots movement leaders and organizers who'll draw upon their lived experiences to illuminate how women's leadership is foundational to shifting the course of our species' future – and how it is doing that now right before our eyes. Hosted by Sahana Darmapuri, Director of Our Secure Future. With: Jensine Larsen, CEO of World Pulse; Vanessa Daniel, CEO of Groundswell Fund; Tia Oros Peters, CEO of Seventh Generation Fund for Indigenous Peoples.
December 5th | 12:30 pm to 1:45 pm
View the 2020 Confrerence Media Hub
Panelists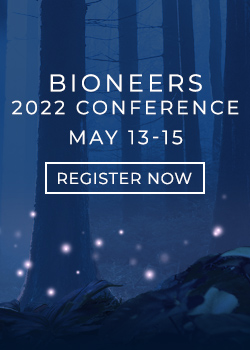 Let Bioneers be your hub for information and action regarding the world's most pressing social and environmental challenges: Subscribe to the weekly Bioneers Pulse email newsletter.