---
Jason McLennan – From Reconciliation to Regeneration
Introduction by Kenny Ausubel, Bioneers Founder
Sixteen years ago Jason F. McLennan launched the Living Building Challenge, the world's most progressive and advanced green building program, to show that our buildings could serve as one of the key paths toward a regenerative future. Since then, numerous Living Buildings that demonstrate a better, more inspiring way of living and working have been built around the world. Although these projects create ripples of change and are living proof of regeneration in action, and in spite of these and other great models, we continue to build and live in ways that degrade the planet. Why? Jason McLennan explores why physical demonstrations of better solutions are not enough to create change when society has not grappled with its deeper systemic trauma. If we are to participate fully in regenerating the conditions for life on the planet, a deeper process of reconciliation is necessary. To heal the planet, Jason argues, we must fundamentally heal our culture.
May 13th | 9:50 am to 10:11 am
Introduced by
Keynote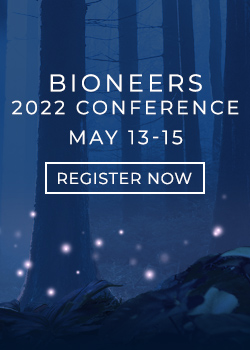 Keep Your Finger on the Pulse
Our bi-weekly newsletter provides insights into the people, projects, and organizations creating lasting change in the world.