---
Karen Washington – 911 Our Food System Is Not Working
Introduction by Arty Mangan, Restorative Food Systems Program Director, Bioneers.
Many of us have reached a point in our work at which we realize the food system is not working. Leaders keep on relying on band-aid solutions, autocratic jargon and political hypocrisy to tackle the problems of hunger and poverty. Yet our society's way of feeding and treating people just isn't sustainable, especially when the United Nations predicts that by 2050 we will have an additional 2 billion people on this planet, most ending up in urban areas. The simple truth is that we can't talk about a fair, just, and equitable food system without radical new thinking and putting in a lot work. What sort of work needs to be done and who will be the people to do it? Karen Washington, one of the most renowned and influential food activists of our era shares her wisdom and her analysis of why the food system doesn't need to be fixed but has to be dramatically transformed.
May 15th | 9:33 am to 10:54 am
Introduced by
Keynote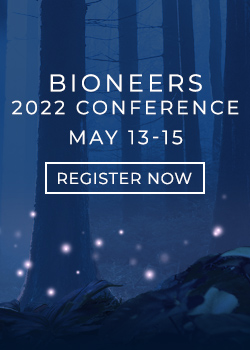 Keep Your Finger on the Pulse
Our bi-weekly newsletter provides insights into the people, projects, and organizations creating lasting change in the world.