---
Indigenous Forum – Landback: Restoring People, Place and Purpose   
#LandBack has become a rallying cry in Indigenous circles and beyond from coast to coast, but what does #Landback really mean, and how can we be a part of this movement? In this panel, leaders in the #Landback movement will share different approaches to the return and "rematriation" of ancestral territories. For tribal members, the discussion will include organizational, fundraising, and legal strategies. For non-Natives, panelists will share how to be a good ally for #Landback. Moderated by Cara Romero. With: PennElys Droz; Corrina Gould; Tom Little Bear Nason; Kawenniiosta Jock.
April 6th | 3:00 pm to 4:15 pm
Panelists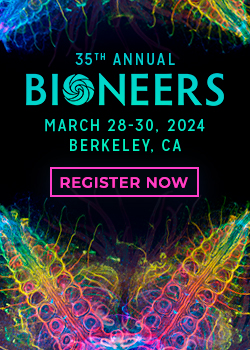 Keep Your Finger on the Pulse
Our bi-weekly newsletter provides insights into the people, projects, and organizations creating lasting change in the world.