---
Large-Scale Landscape Conservation and a Global Deal for Nature
Biodiversity continues to plummet and species extinctions are accelerating, but we know that nature can be astonishingly resilient, given the opportunity. We just have to protect ecosystems enough for them to be able to regenerate. Fortunately, there are a number of impressive efforts afoot across the globe to conserve and protect vast swaths of the planet, connecting and restoring landscapes at large scales. Some frontline activists working in this field share their insights and strategies. With: Carly Vynne, Ph.D, Strategic Partner at RESOLVE, advisor to the Global Deal for Nature; Rod Fujita, PhD, Director of Research and Development, Oceans Program, Environmental Defense Fund. Hosted by Atossa Soltani, founder and Board President of Amazon Watch.
October 19th | 4:30 pm to 6:00 pm
Panelists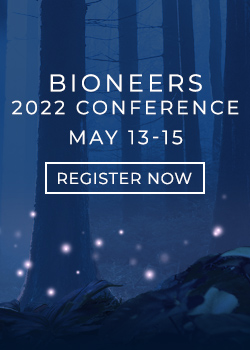 Let Bioneers be your hub for information and action regarding the world's most pressing social and environmental challenges: Subscribe to the weekly Bioneers Pulse email newsletter.