---
Liberatory Designs from The Root to the Fruit
What would our society look like if we could marshal whole systems thinking that combined the best cultural and spiritual blueprints of our ancestors with our most radical contemporary creative imaginations? Some of the greatest visionary activists of our time, who happen to be women of color, gather to share stories and lived experiences to inspire us to rebirth ourselves personally, re-imagine our relationships to each other, and collectively manifest new systems, structures, policies and practices. With: Sonali Sangeeta Balajee, founder of The Bodhi Project; Brandi Mack, National Director of The Butterfly Movement; Taij Kumarie Mooteelall, founder and Co-Leader of Standing In Our Power.
October 19th | 2:45 pm to 4:15 pm
Panelists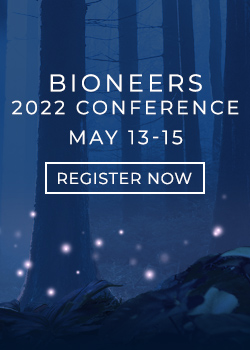 Let Bioneers be your hub for information and action regarding the world's most pressing social and environmental challenges: Subscribe to the weekly Bioneers Pulse email newsletter.