---
Local Food and Social Economy—Creating Community through Urban Farming
We're seeing the emergence of new generations of highly innovative urban farmers. They're idealistic but savvy, hard working and very ethnically diverse. They often embed social justice and spirituality into a back-to-the-land ethos that includes reconnecting with nature to develop a healthy harmonious way of life. But remarkably they're doing it in urban and suburban environments where most people now live. Hear from exemplary pathfinders of this extraordinary movement. Hosted by Arty Mangan, Director of Bioneers' Restorative Food Systems Program. With: Chanowk and Judith Yisrael of Sacramento's Yisreal Family Farm; Karen Washington of New York City's Rise and Root Farm; Shawn Harrison of Soil Born Farms in Rancho Cordova, CA.
October 18th | 4:30 pm to 6:00 pm
Panelists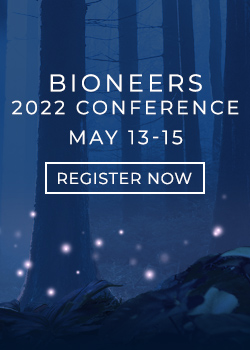 Let Bioneers be your hub for information and action regarding the world's most pressing social and environmental challenges: Subscribe to the weekly Bioneers Pulse email newsletter.