---
Nalleli Cobo – On the Frontlines of Environmental Injustice: Standing up to Urban Oil Drilling
Nalleli Cobo, now 20, has acted as an extraordinarily effective Environmental Justice activist since she was 9 (years before Greta Thunberg began her school strike). She lived in South Los Angeles across the street from an oil drilling site. Her mother and many neighbors suffered from a range of illnesses, and Cobo herself had heart palpitations, headaches and nosebleeds so severe that she had to sleep sitting up lest she choke on her own blood. Nalleli became one of the leading voices demanding the site be shuttered, and she has become an internationally renowned, award-winning Environmental Justice activist. She will share the story of her trajectory and challenges, the importance of the ongoing struggles in which she's engaged, the very high price she and many people in disenfranchised communities continue to pay, and how local struggles relate to the larger global fight for Climate Justice.
November 13th | 11:45 am to 12:02 pm
Keynote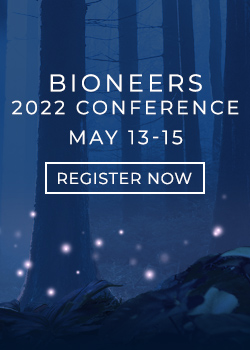 Let Bioneers be your hub for information and action regarding the world's most pressing social and environmental challenges: Subscribe to the weekly Bioneers Pulse email newsletter.