---
Panel Nature + Justice + Women's Leadership: A Strategic Trio for Effective Change
As ecological destruction, climate destabilization, the global pandemic, and all forms of historical and current injustice are converging to initiate a near-death experience for our species, join a group of wise women to discuss why the combination of honoring, respecting and learning from nature, being motivated by a deep quest for justice, and cultivating the leadership of women can provide a potent, three-pronged strategic path for getting us to a world we want. With: Osprey Orielle Lake, founder/Executive Director, Women's Earth and Climate Action Network (WECAN) International, author of Uprisings for the Earth: Reconnecting Culture with Nature; Amisha Ghadiali, a UK-based intuitive therapist, meditation and yoga teacher, host and founder of the podcast and community, The Future Is Beautiful, and author of Intuition; Naelyn Pike, renowned young Chiricahua Apache activist. Hosted by: Nina Simons, co-founder of Bioneers.
November 12th | 12:45 pm to 2:00 pm
Panelists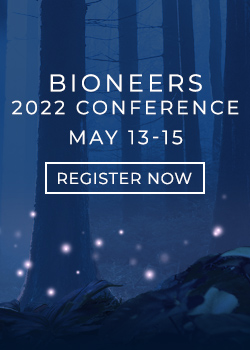 Let Bioneers be your hub for information and action regarding the world's most pressing social and environmental challenges: Subscribe to the weekly Bioneers Pulse email newsletter.