---
Nemonte Nenquimo – Indigenous Guardianship is Key to Halt the Climate Crisis
For millennia Indigenous communities have been guardians of their environments, protecting flora and fauna, using their traditional knowledge and wisdom passed down over generations to live in balance within their ecosystems. Today Indigenous peoples safeguard 80% of the biodiversity left in the world, and protecting those lands and waters is crucial to mitigating the climate crisis, because those biodiverse areas are among the planet's major carbon sinks. Indigenous peoples are the ancestral owners of nearly half of the intact forest left across the entire Amazon Basin. Nemonte Nenquimo, a leader from the Waorani community in Ecuador and a founding member of Indigenous-led nonprofit organization Ceibo Alliance and its partner, Amazon Frontlines, will discuss why respecting Indigenous people's internationally recognized rights to decide the future of their territories, cultures and lives is critically urgent for the protection of our world's most important rainforest, our climate, and life on our planet.
November 11th | 11:15 am to 11:32 am
Keynote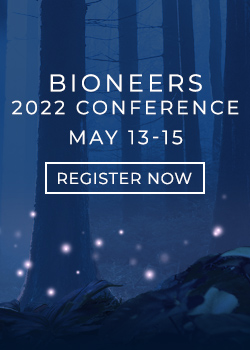 Let Bioneers be your hub for information and action regarding the world's most pressing social and environmental challenges: Subscribe to the weekly Bioneers Pulse email newsletter.