---
Interactive Nurturing Our Connections of Resilience "Below the Soil"—Lessons from Mother Trees
In this experiential, restorative session, Sarah Amsler, Associate Professor of Education, University of Nottingham (UK); and Sonali Sangeeta Balajee, founder, Our Bodhi Project, will help us expand our awareness about how making place for deep rest in our intensely capitalist society can be a powerful, vital practice for healing. Drawing metaphorically from Suzanne Simard's world-renowned research into the nurturing and "teaching" role "mother trees" play in forest ecosystems, Sonali and Sarah will support us in exploring our own sources of wisdom through experiential, creative practices, opening up new possibilities to what rest and healing can look like in our lives, our communities and our activism.
November 13th | 2:30 pm to 4:00 pm
Panelists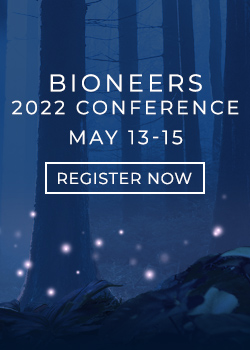 Let Bioneers be your hub for information and action regarding the world's most pressing social and environmental challenges: Subscribe to the weekly Bioneers Pulse email newsletter.