---
Panel Averting a Hot, Toxic Endgame: Strategizing & Mobilizing for Climate Justice
A coproduction of WECAN and Bioneers Everywoman's Leadership program
As the IPCC reports, climate destabilization is happening far faster than even the most pessimistic scientists had anticipated. The chaotic results are now visible to everyone around the globe. The situation is urgent, and failure to take immediate large-scale action would be catastrophic, but extractive industries and corrupt governments are barreling ahead with business as usual, wreaking havoc on our planet's water, air, lands and living creatures, including people. Women, BIPOC and youth leaders are taking many of the strongest stands and implementing innovative tactics in this, the most important, crucial, existential struggle in history. Join three visionary climate justice leaders as they share their strategic insights. With: Eriel Deranger, Indigenous Climate Action; Leila Salazar-Lopez, Amazon Watch; Osprey Orielle Lake, Women's Earth and Climate Action Network (WECAN). Hosted by Bioneers co-founder Nina Simons.
November 11th | 12:45 pm to 2:00 pm
Panelists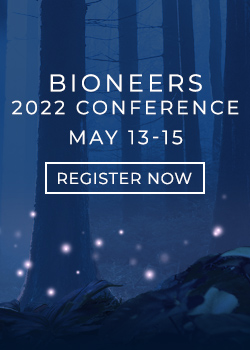 Let Bioneers be your hub for information and action regarding the world's most pressing social and environmental challenges: Subscribe to the weekly Bioneers Pulse email newsletter.