---
Panel: Come To Life: Inspiring the Regenerative Movement Through Arts and Activism
Co-sponsored by the Guayaki Yerba Mate's "Come To Life" initiative
Every great movement starts with the individual, expands into communities, and then blossoms into the collective. As Ghandi once said "Be The Change" you want to see in the world. At Guayaki our mantra is "Come To Life." In the spirit of that vitality we've gathered a diverse and dynamic group of creative individuals who have birthed their own movements across genres, gender, and ethnicities. Join us for a digital round table discussion where we explore the unique backgrounds of some of music's most inspiring innovators while they share their visions for a brighter world, and the pragmatic and passionate steps we can take to make those visions a reality. Hosted by Dustin Thomas, Artist and Creative Strategist for Come to Life. With: Alfred Howard, a prolific spoken-word artist, writer, and co-founder of The Redwoods Music; Leah Song of the renowned group, Rising Appalachia; Raury, hip-hop artist, founder of "The Woods" movement; Luke Wallace, Canadian activist and singer-songwriter.
December 12th | 12:30 pm to 1:45 pm
Panelists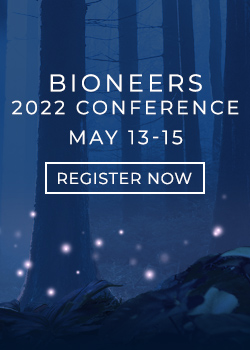 Let Bioneers be your hub for information and action regarding the world's most pressing social and environmental challenges: Subscribe to the weekly Bioneers Pulse email newsletter.