---
Panel Embodied Healing Approaches to Personal, Generational, and Socio-Political Trauma
Trauma has perhaps never been more widely prevalent than it is now, nor more varied in its causes: personal stress, familial history, racial discrimination, poverty, oppression, climate disaster, etc. These times are really stretching our capacity to endure, so they require ever more effective healing and self-care modalities that include the taking of our personal inventory and adjusting our beliefs and lifestyles. Join two master Somatics practitioners and teachers as they share insights and explain their methods. With: Dr. Ruby Gibson (Lakota, Ojibwe, Mediterranean), author, educator and healer, co-founder and Executive Director of Freedom Lodge; and Staci K. Haines, educator, advocate, healer, co-founder of Generative Somatics and author of The Politics of Trauma.
November 11th | 12:45 pm to 2:00 pm
Panelists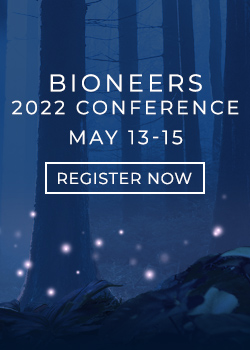 Let Bioneers be your hub for information and action regarding the world's most pressing social and environmental challenges: Subscribe to the weekly Bioneers Pulse email newsletter.