---
Panel: One Earth: Integrating Climate Action and Biodiversity Conservation into a Blueprint for a Livable Planet
The vast biodiversity of our planet is the underlying fabric supporting all life on Earth, but the prognosis is grim: biodiversity rates are continuing to plummet as extinctions of species accelerate. Fortunately, the evidence suggests that there are in fact viable pathways for successful action at a global scale, but only if we mobilize and act decisively and rapidly. In this session, we will learn how we can protect and restore 50% of global landscapes while staying below 1.5°C temperature rise in the next few decades. Projects such as the newly launched Global Safety Net provide a roadmap: a bioregional approach combining world-class science, a clear focus on Indigenous rights and stewardship, support for grassroots action, and a vision for transformative philanthropy. Hosted by Justin Winters, Co-Founder and Executive Director of One Earth, with: Carly Vynne Baker, Strategic Partner at RESOLVE; Oscar Soria, Campaign Director at AVAAZ; and additional panelist, TBD.
December 5th | 12:30 pm to 1:45 pm
Panelists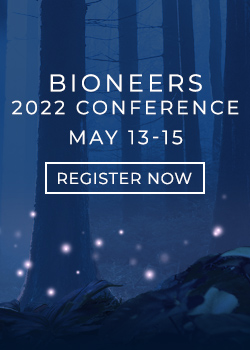 Let Bioneers be your hub for information and action regarding the world's most pressing social and environmental challenges: Subscribe to the weekly Bioneers Pulse email newsletter.