---
Panel: The New Deals We Need Now: Green, Red and Blue
Although the New Deal of the 1930s rescued many from poverty and laid the foundation for a social safety net, it was also deeply flawed in that it excluded Black Americans and people of color from many of its programs. As the vision for a Green New Deal to tackle the climate emergency and restructure our economy has evolved, it is imperative we avoid the errors of the past. The rising calls for a Red New Deal inclusive of Native America and a Blue New Deal for our threatened oceans and coastal communities have arisen. In this truly original and dynamic session, we will learn about these emergent, interweaving movements with some of their thought leaders. Moderated by Vien Truong, CEO of Truong & Associates. With: Ayana Elizabeth Johnson, founder of Ocean Collectiv and Urban Ocean Lab; Julian Brave NoiseCat, Vice-President of Policy and Strategy at Data for Progress; Sikowis (aka Christine Nobiss), a member of the Plains Cree/Saulteaux of the George Gordon First Nation in Canada, founder of the Great Plains Action Society.
December 12th | 12:30 pm to 1:45 pm
View the 2020 Confrerence Media Hub
Panelists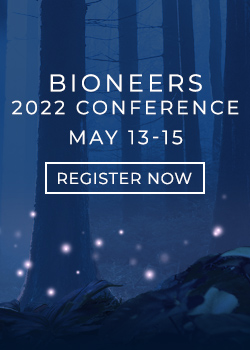 Let Bioneers be your hub for information and action regarding the world's most pressing social and environmental challenges: Subscribe to the weekly Bioneers Pulse email newsletter.