---
Panel: The Power of Matriarchy: Intergenerational Indigenous Women's Leadership
Within most Indigenous communities of the Americas (and of the world) the cultural and societal responsibilities of womxn play a crucially important role in maintaining the wellbeing of the community—including the ecosystem. Their intimate relationship to Mother Earth ranges from the exchange of water in the birthing process to the role of decision-making within families and clans to ensure a healthy future for subsequent generations. In these especially challenging times, the coming together of Indigenous womxn in leadership is more critical than ever for all people and all cultures to re-evaluate their responsibilities to respect and protect the sacredness of Mother Earth. Join us to hear from three inspiring Indigenous women who come together to discuss how matriarchy, the sacred feminine, and Indigenous ways play an important part in their leadership. Hosted by Cara Romero, Bioneers Indigeneity Program Director. With: Casey Camp-Horinek (Ponca), Crystal Echo Hawk (Pawnee), and Naelyn Pike (Chiricahua Apache).
December 6th | 12:30 pm to 1:45 pm
View the 2020 Confrerence Media Hub
Panelists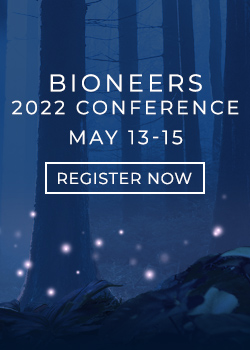 Let Bioneers be your hub for information and action regarding the world's most pressing social and environmental challenges: Subscribe to the weekly Bioneers Pulse email newsletter.