---
Panel: Turning off the Toxic Tap: Innovative Approaches to Stopping Big Oil
In 2018, leading scientists worldwide projected that we have until 2030 to cut global emissions in half, or risk hitting climate tipping points that may be impossible to stop. That same year, Exxon promised its shareholders that it aims to increase oil and gas sales by 25% by 2030. Obviously the Exxons of the world must fail if the world is to avoid catastrophic climate change. In this panel, we'll learn about three astute strategies targeting the oil majors where it hurts— their bottom line and their social license to operate. The goal is an orderly wind-down of the fossil fuel industry within the next twenty years, while creating the political space for a clean energy economy's rapid spinning-up. Hosted by Rick Reed, Philanthropic Advisor. With: Sarah Thomas, Senior Advisor to the Funder Collaborative on Oil and Gas; Rebekah Hinojosa, Sierra Club's Gulf Coast Campaign Representative.
December 13th | 12:30 pm to 1:45 pm
View the 2020 Confrerence Media Hub
Panelists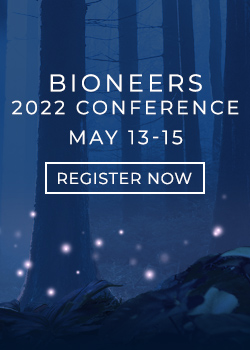 Let Bioneers be your hub for information and action regarding the world's most pressing social and environmental challenges: Subscribe to the weekly Bioneers Pulse email newsletter.