---
Panel It's Time the Psychedelic Community Gave Back: The Indigenous Reciprocity Initiative
The psychedelic community owes enormous debts to the Indigenous cultures that, over millennia, developed the use of consciousness-modifying substances, which laid the basis for the now ever-expanding interest in and use of these medicines. Indigenous peoples are also very often the best protectors of what's left of global biodiversity, so finding effective, concrete ways to help support these groups' struggles to defend their lands and rights is of utmost importance to all of humanity. So far, though, while the psychedelic world is replete with romanticized language about Indigenous worldviews, it has done very little to offer genuine, large-scale tangible support that actually reaches frontline communities, and as enormous amounts of venture capital are now pouring into the psychedelic domain, this is the time to act. The Chacruna Institute's Indigenous Reciprocity Initiative (IRI) was created to fill that void. Come hear about this exciting new project from Joseph Mays, the IRI's Program Director; Bia Labate, Chacruna Institute co-founder and Executive Director; and cultural anthropologist Daniela Peluso, who has extensive experience working with Indigenous communities in Peru and Bolivia. The session will also feature several videos of statements by Indigenous leaders from frontline communities throughout the Americas who are partnering with the IRI.
November 12th | 12:45 pm to 2:00 pm
Panelists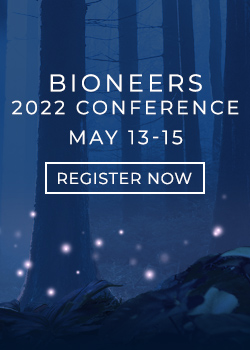 Let Bioneers be your hub for information and action regarding the world's most pressing social and environmental challenges: Subscribe to the weekly Bioneers Pulse email newsletter.