---
Jerry Tello Keynote Address: Recovering Your Sacredness
Introduction by Hector Sanchez-Flores, Executive Director, National Compadres Network
The U.S. and the world are experiencing profound levels of stress and anxiety that many are calling a "New Dark Ages." It's a public health crisis that's triggering in many people unresolved traumas that are manifesting in widespread uneasiness, poor public health, social dysfunction, and alienation, with epidemic levels of violence, suicide, substance abuse and anxiety-related behaviors. Through traditional stories and personal reflections, Jerry Tello will offer the "medicine" necessary to shield ourselves from this toxic energy, and to remind us of the intrinsic teachings that we all possess in our ancestral knowledge. He will suggest how to discover, uncover and recover our sacredness and how we can return to health and wellbeing. Jerry is from a family of Mexican, Texan and Coahuiltecan roots, and was raised in the South Central/Compton areas of Los Angeles. He's considered an international expert in the areas of transformational healing, men and boys of color, racial justice, and community peace and mobilization. He is co-founder of the Healing Generations Institute, NCN, and is the author of Recovering Your Sacredness, A Father's Love, and a series of children's books. He co-edited Family Violence and Men of Color, and has served as a principal consultant for Scholastic Books on International Bilingual Literacy curriculum.
October 18th | 11:00 am to 11:30 am
Introduced by
Keynote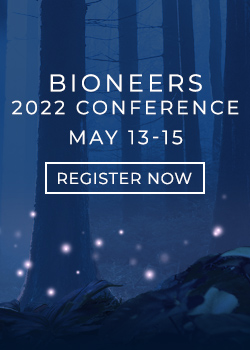 Let Bioneers be your hub for information and action regarding the world's most pressing social and environmental challenges: Subscribe to the weekly Bioneers Pulse email newsletter.